The 2022 Youth Talk - Zhuhai International Youth Online Dialogue officially kicked off at A1 Art Gallery of Yuanbai Building of Beijing Normal University at Zhuhai(BNU Zhuhai) on June 12, which was hosted by Zhuhai Foreign Affairs Office, co-hosted by the Macao Policy Research and Regional Development Bureau (DSEPDR), Information Office of Zhuhai Municipal People's Government , Zhuhai Education Bureau and organized by BNU Zhuhai. Ms Tong Man, Director of Zhuhai Foreign Affairs Office, Mr. Cheong Chok Man, Director of the DSEPDR, Chen Xi, Director of International Education Affairs and Dean of Phoenix School , Director of Guangdong-Hong Kong-Macao Cultural and Educational Exchange Center of BNU Zhuhai, heads of International Office & Office of Hong Kong,Macao and Taiwan Affairs, Publicity Department and Belt and Road School of BNU Zhuhai, foreign experts and international representatives participated in the event.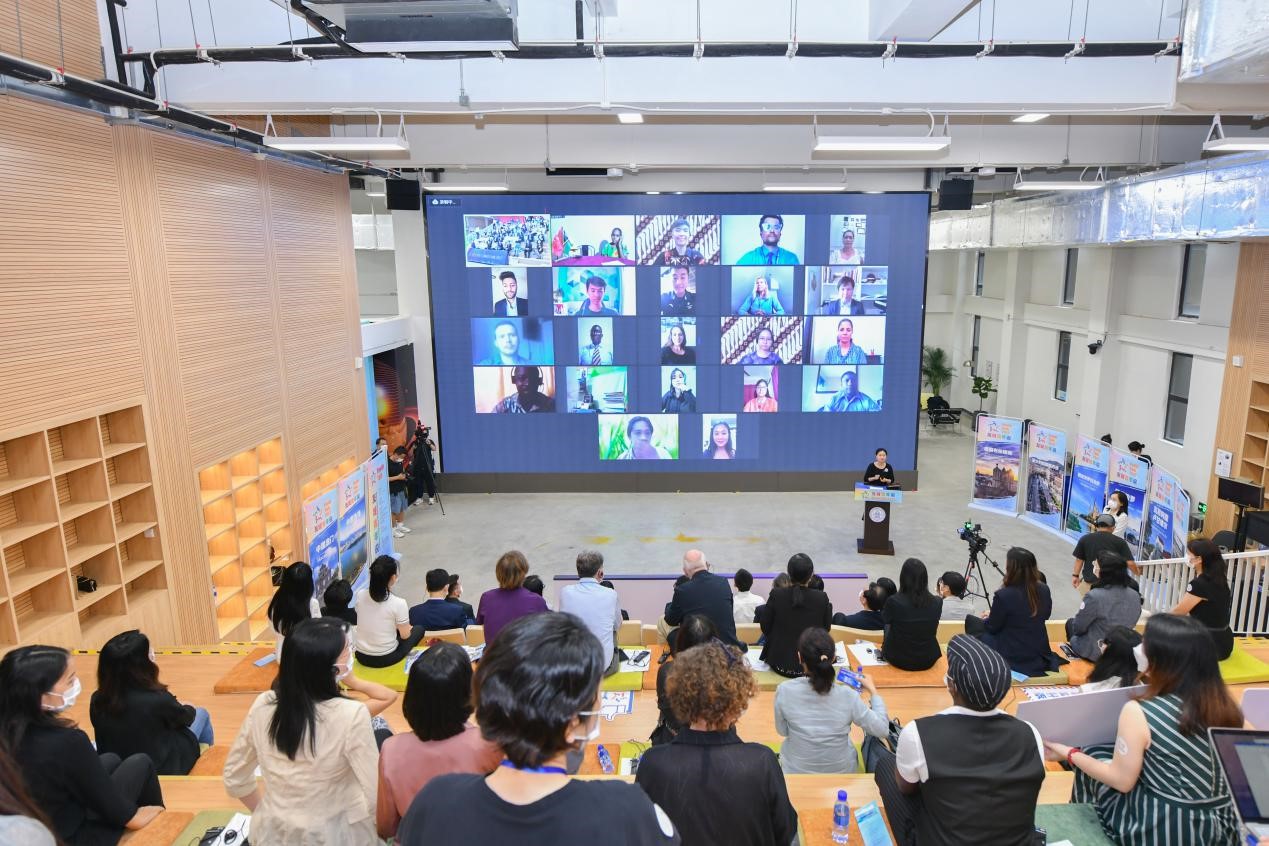 Ms. Tong Man, delivered a welcome speech and Mr. Patti Peter, Mayor of Luganville City of Vanuatu, made an online video speech as a honorable guest of sister cities of Zhuhai. The 2022 Youth Talk - Zhuhai International Youth Online Dialogue officially kicked off.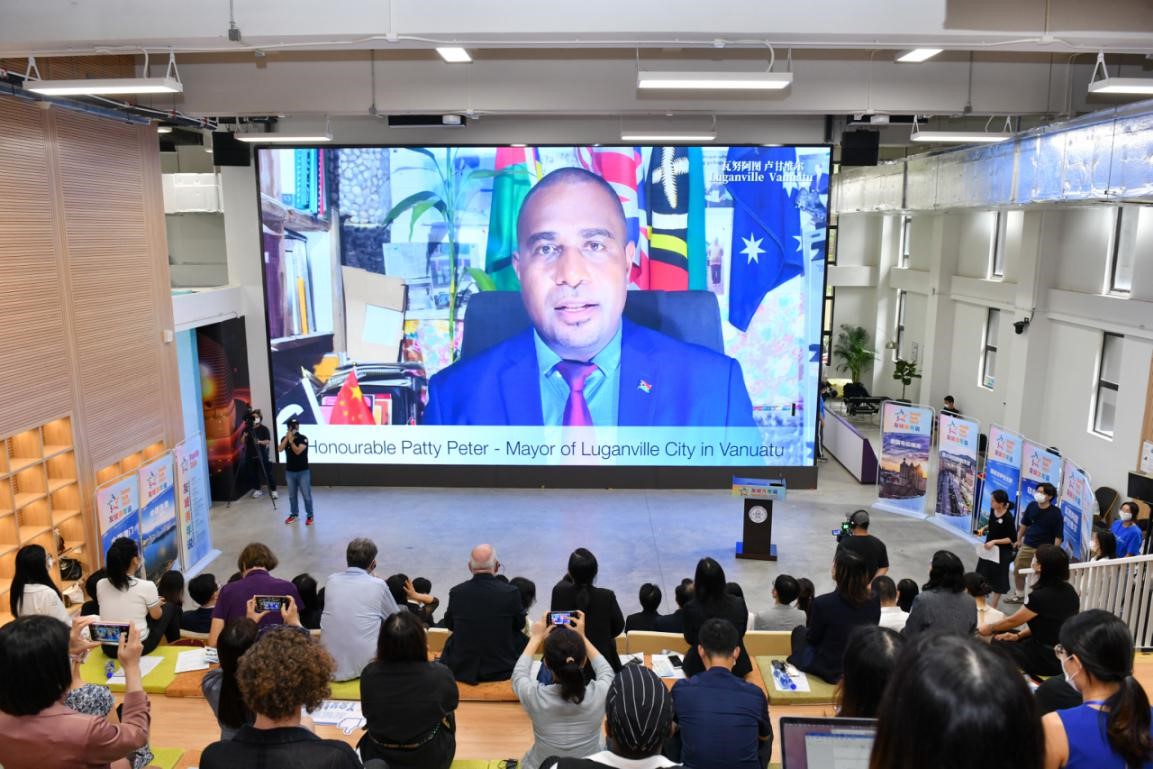 Connected through the "cloud", 23 teenager representatives from Zhuhai, Macao and sister cities of Zhuhai, including Surakarta of Indonesia, Zaragoza of Spain, Luganville of Vanuatu, La Spezia of Italy, Braunschweig of Germany and Passi of the Philippines, elaborated on and exhibited the theme of " The Charm of My City" through well-recorded videos, which display the unique culture, custom, personal impression and stories of their city, enhancing understanding, gaining friendship and growing together through mutual learning.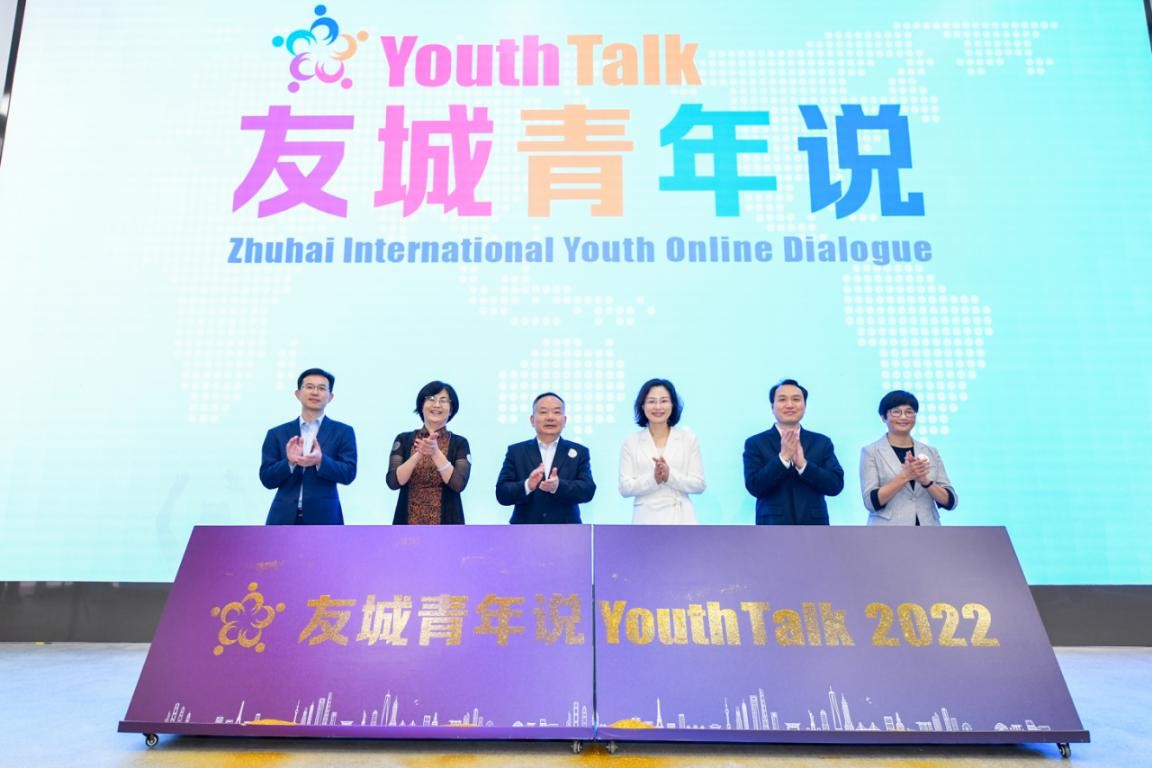 During the interaction session, teenagers online and offline held friendly dialogue by raising and answering questions concerning culture or life of the youth. Joie Peter, a 14-year-old girl from Luganville of Vanuatu, who is very interested in the school life for overseas students in China, raised a question regarding the scholarship program in China. Imran Khan, a Pakistani student from Belt and Road School of BNU, shared his study and life experience as a scholarship awardee, introducing the first-class faculty, the picturesque environment and friendly international campus of BNU Zhuhai. He also expressed his warm welcome for studying in China and studying in Zhuhai.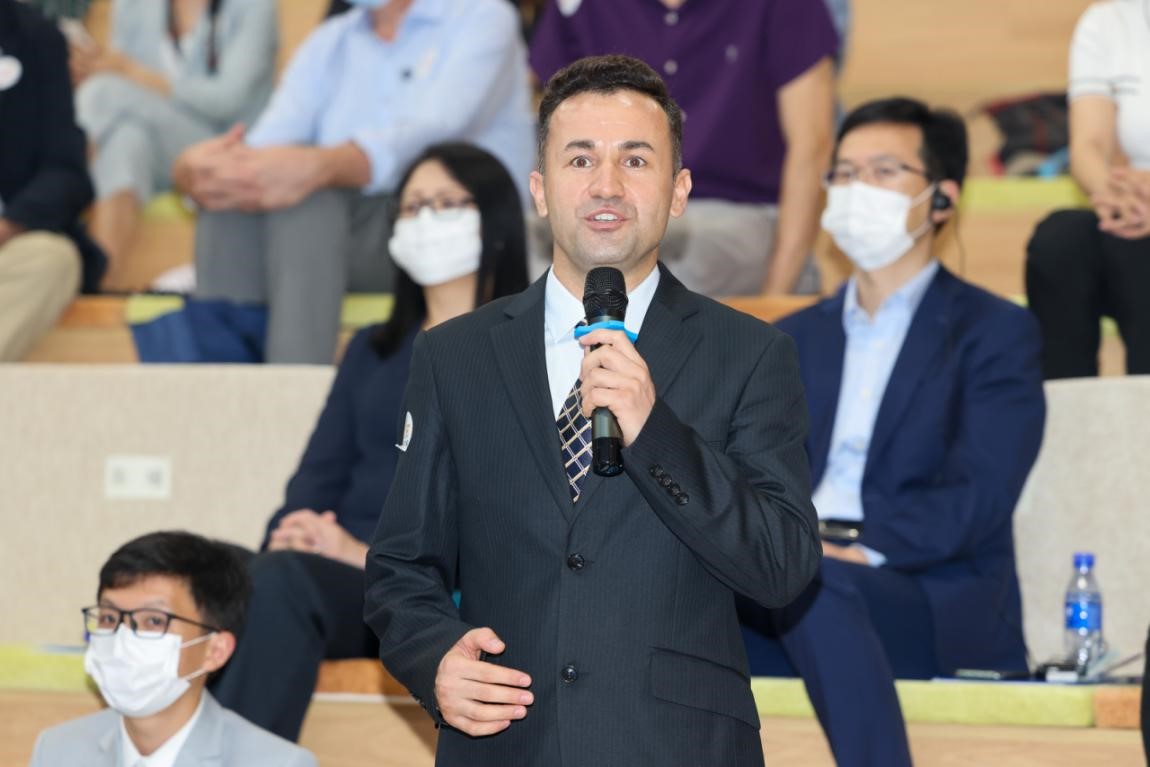 At the end of the event, six teenagers were awarded prizes for Zhuhai Teenager English Speech Contest, which was organized to select the spokespersons of Zhuhai to participate in the Youth Talk. Wang Yumeng from BNU Zhuhai won the third prize after competing with over 400 contestants.
The 2022 Youth Talk - Zhuhai International Youth Online Dialogue initiates a new communicative mode for Chinese and international youth, creates a platform for the bond between young people of sister cities and increases their friendly dialogue, better telling the stories of Zhuhai, the Guangdong-Hong Kong-Macao Greater Bay Area and sister cities and writing a new chapter in friendly exchange among teenagers home and abroad.
This event is a significant measure by Beijing Normal University to make its contribution to build Zhuhai into a modernized and internationalized special economic zone in the new era of socialism with Chinese characteristics, and to serve and promote international exchange and sister city development. Under the guidance of Zhuhai Foreign Affairs Office and in accordance with the construction principle of "High Standards, New Mechanism, Internationalization" of BNU Zhuhai and the deployment of Global Development Strategic Plan of Beijing Normal University (2020-2025 ), giving full play to BNU's discipline advantages and high quality resources, International Office & Office of Hong Kong, Macao and Taiwan Affairs and other departments cooperated with each other to ensure the successful holding of the event, which is also regarded as a gift for the 120th anniversary of BNU.