On the morning of November 2, Joaquín Goyache Goñi, Rector of the Complutense University of Madrid (UCM), Spain, led a delegation to visit Beijing Normal University at Zhuhai (BNU Zhuhai). Wei Wei, Vice Chairman of the University Council of BNU and Chairperson of the University Council of BNU Zhuhai, received the guests.Heads of Bay Area International Business School, Provost's Office and Academic Affairs and International Office at BNU Zhuhai participated in the reception.
Wei Wei welcomed the visit of the UCM delegation and introduced the basic information of BNU Zhuhai, including recent achievements in talent training, scientific research and international exchanges. She mentioned that BNU and UCM signed a framework cooperation agreement as early as 2018, building a cooperation platform and establishing mutual trust and friendship. This year marks the 50th anniversary of the establishment of diplomatic relations between China and Spain. She hopes that this visit will inspire new ideas for innovative cooperation between the two sides and will be conducive to exploring new paths for educational development and building a new platform for collaborative education.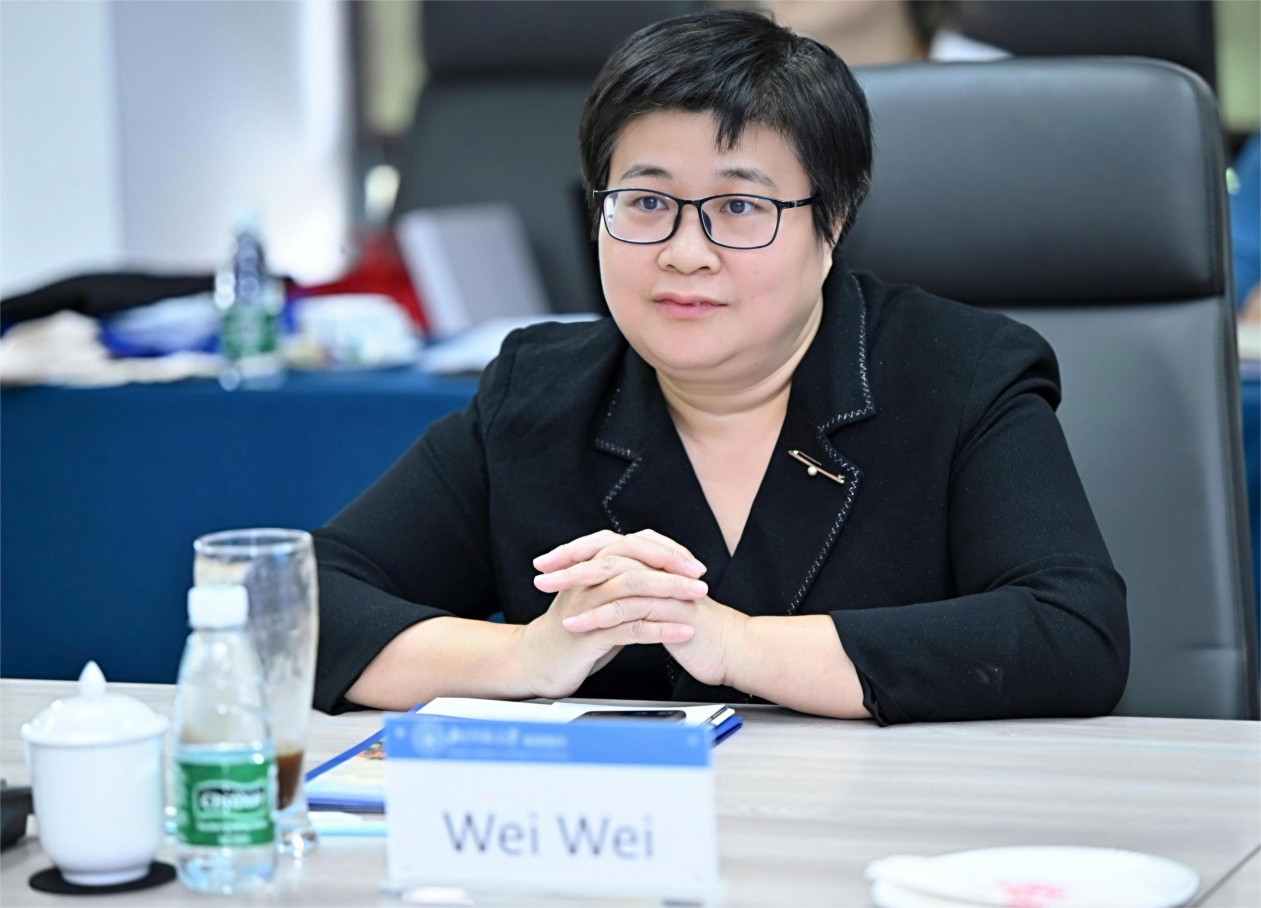 Joaquín Goyache Goñi expressed his sincere gratitude for the warm reception of BNU Zhuhai. He then introduced UCM and its latest development. He mentioned that UCM attaches great importance to international development and has put much effort into international education and scientific research paying particular attention to exchanges and cooperation with Chinese universities. He hopes that the two sides could deepen bilateral exchanges and promote exchanges and cooperation in multi-level fields.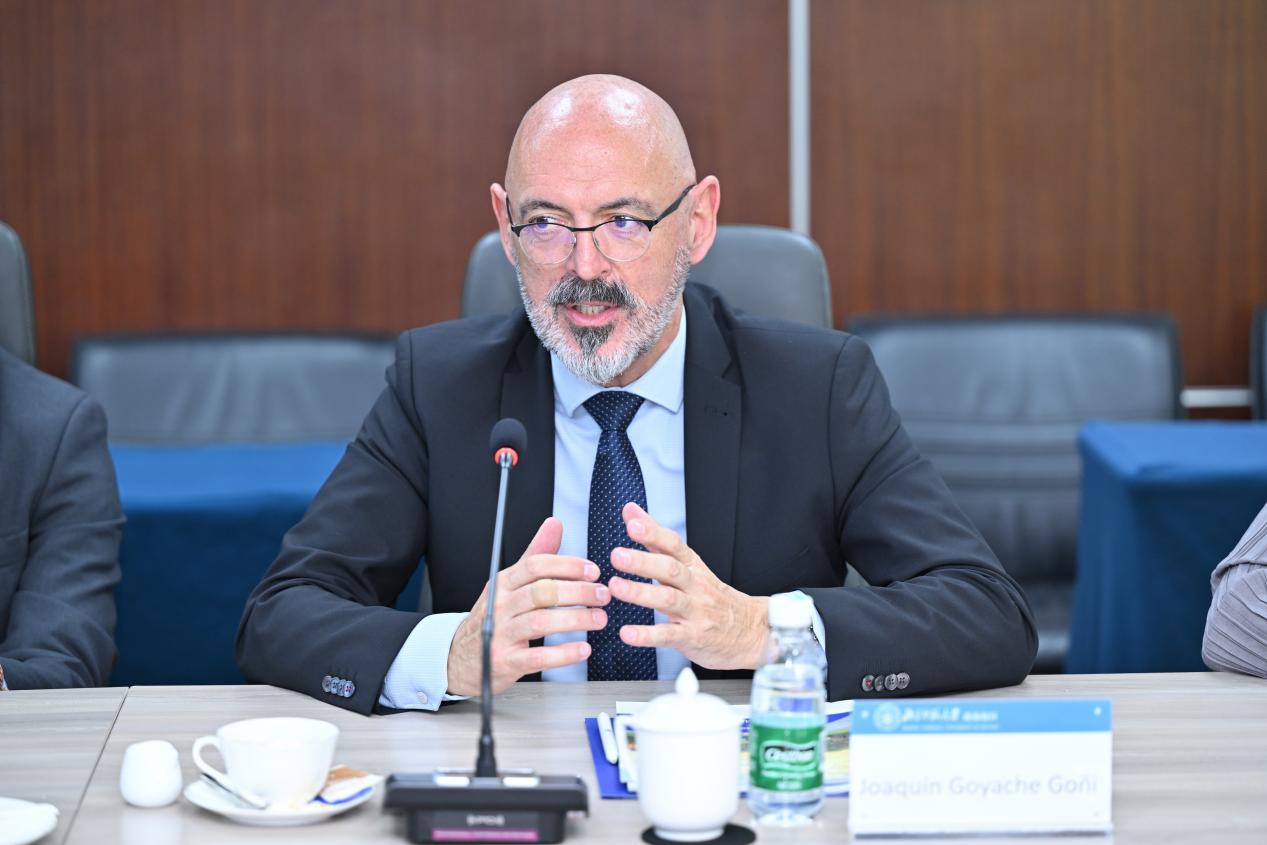 Afterward, the two sides discussed school-level cooperation on areas such as students' joint training, teacher exchanges and scientific research. On the same day, the delegation also visited the beautiful campus and expressed their appreciation for its environment and natural scenery.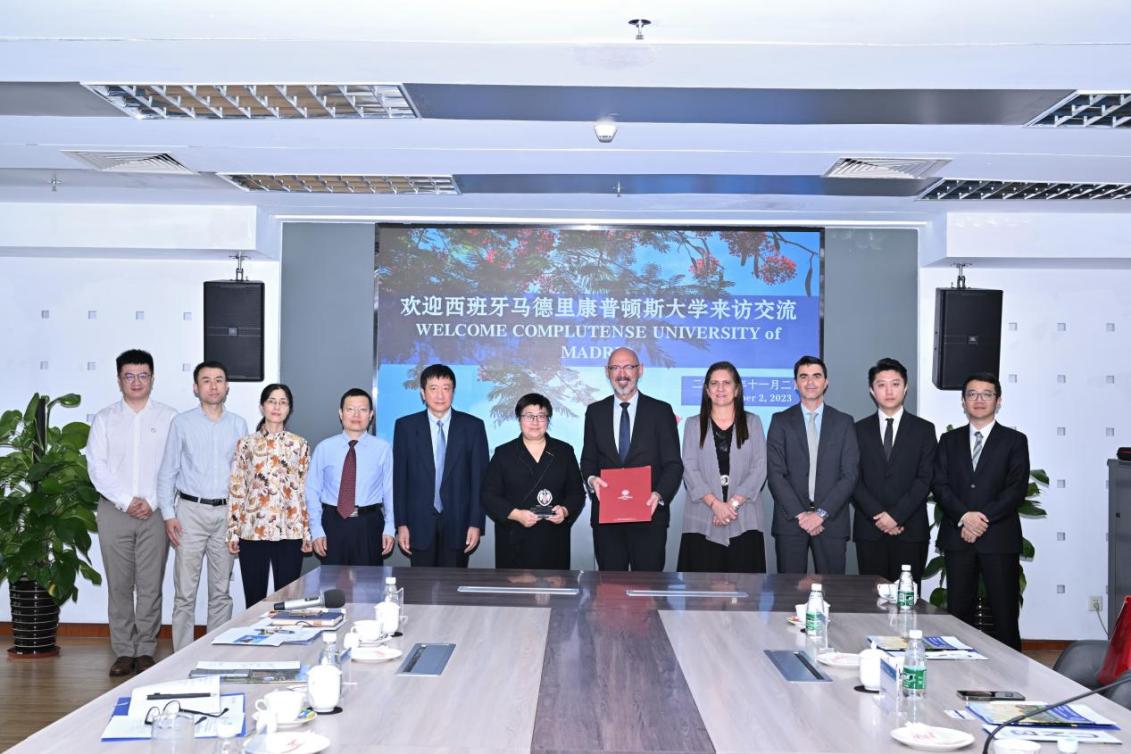 Introduction to Complutense University of Madrid
Complutense University of Madrid (UCM) is the oldest, largest and most comprehensive university in Spain. Officially founded in 1499, the university is located in the urban area of Madrid, the capital of Spain. It has three campuses and 20 colleges, covering fields such as humanities, natural and exact sciences, health sciences, and social sciences.Preponderant disciplines, such as medicine, basic sciences, linguistics, media, literature,are rated as the top disciplines in the world. Since the founding of UCM, Nobel Prizes have been awarded to 7 scholars who were UCM faculty members, students at some point in their careers.The university currently has nearly 80,000 students, making it the third largest university in Europe.