On May 25, Xu Ming, director of the Laboratory of Green Innovation (BNU-HKUST LGI), as the corresponding author, and Muhammad Adeel, distinguished associate research fellow of the Lab, as co-first author of a meta analysis published in Environmental Science & Technology Letters, the top journal of Environmental Science, discussing the microplastic and nanoplastic pollution and interactions with plant species.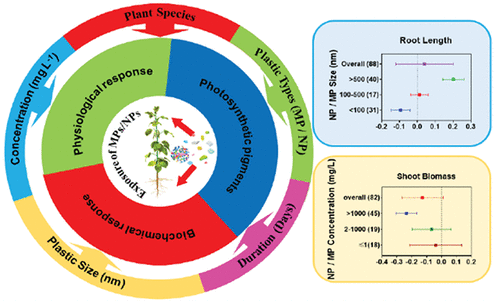 Original Article Link:https://pubs.acs.org/doi/10.1021/acs.estlett.2c00107
In January 2022, Dr. M. Adeel has published an interesting research paper in Nanoimpact as co first and corresponding author on the Iron (Fe) deficiency problems globally which affect over 2 billion people via inducing disability and anemia. Given this, practical efforts have been made to improve the optimum amount of Fe in the cherry radish diet. "Nano Cherry" concept developed by Dr Adeel group has a higher amount of essential and non-essential amino acid that is vital for normal body growth and development.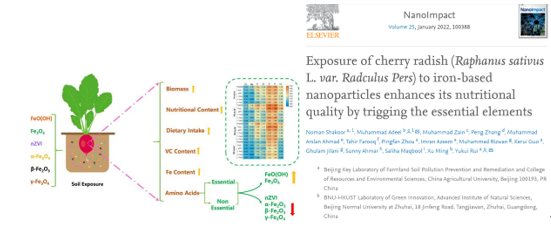 Original Article Link:https://doi.org/10.1016/j.impact.2022.100388
In November 2021, a critical review from the lab was published in Nanomaterial with Prof. Xu Ming as the corresponding author and Dr. Adeel as the co-first and corresponding author, providing the current Snapchat of fate and transport of microplastic (MPs) and nanoplastic (NPs) in the plant-soil system. This study could help environmental regulatory authorities improve their strategies and laws rereading MP and NP pollution.

Original Article Link:https://doi.org/10.3390/nano11112935
In December 2021, Dr. Adeel published comprehensive review paper as first author in Environmental Pollution . The paper focuses on scientific literature between 2010- 2020 and critically evaluates the potential ecotoxicity of 16 different metal-, metal oxide- or carbon-based manufactured nano objects (MNOs) types. This review sheds light on knowledge gap as investigating bio-nano interplay in soil environment improves our major understanding for safer applications of MNOs in the agriculture environment.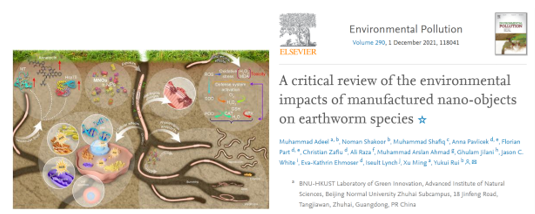 Original Article Link: https://doi.org/10.1016/j.envpol.2021.118041
In December 2021, Dr. Adeel published another interesting article as co-first author in Environmental Science: Nano and summarizes the recent reports of the nano-catalyst surface modification technology, including overcoming internal and external limitations nano-catalysts and improving the method of photocatalytic degradation of VOCs. These technologies can improve the efficiency of photocatalytic degradation of VOC.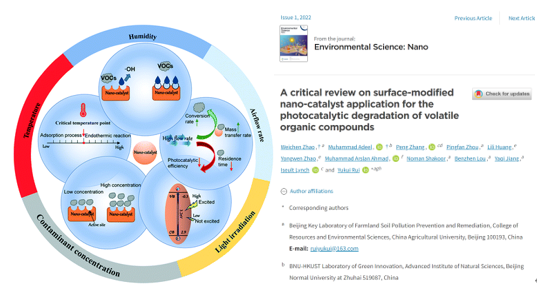 Original Article Link:https://doi.org/10.1039/D1EN00955A
The lab is developing their own research team and planning to offer an undergraduate course entitled "Nanotechnology–Fundamentals and Applications" in the coming autumn semester. Mainly, the focus of lab is on the application of MNOs to sustainable development and green environmental protection, helping China to achieve peak carbon emissions and carbon neutrality.