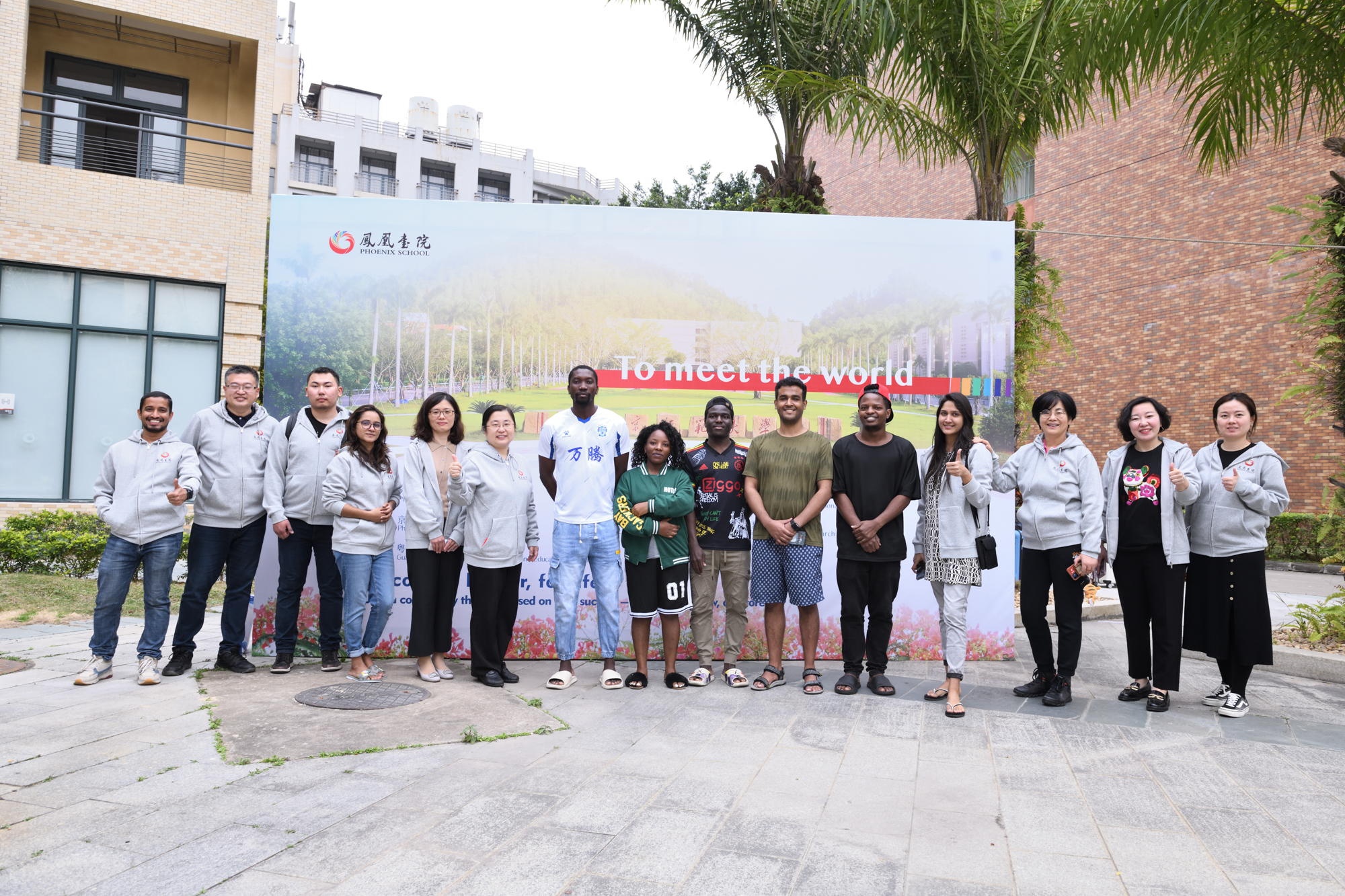 In February , international students from Belt and Road School and School of International Chinese Language Education received a warm welcome from Phoenix School, Beijing Normal University at Zhuhai (BNU Zhuhai). The students on the MBA, MPA and Chinese International Education programs are coming to the school to embark on a rich and colorful intellectual and cultural life on Zhuhai campus.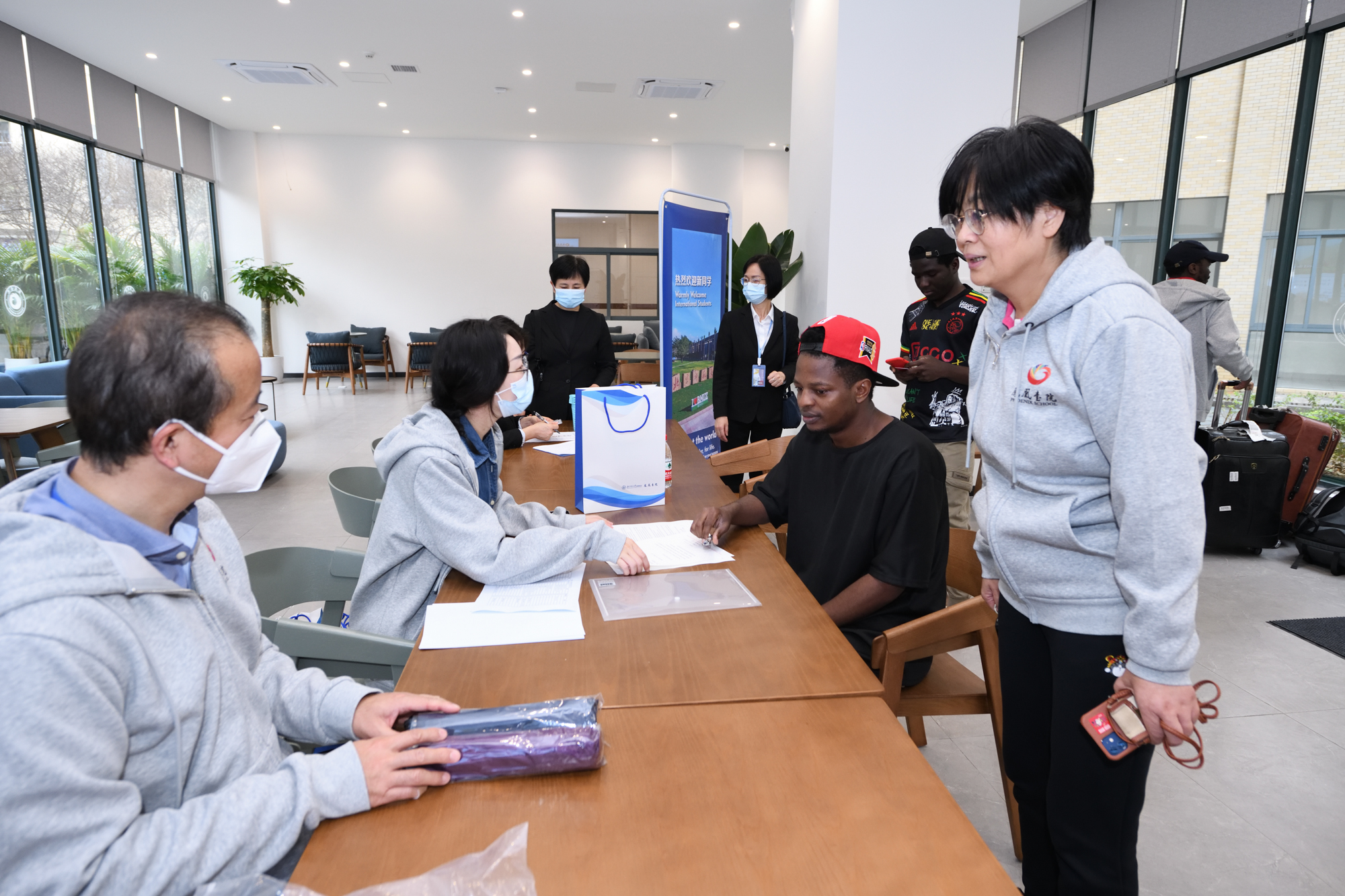 On the afternoon of February 11, the first batch of international students have made it to the school. Chen Xi, Director of International Education Affairs of BNU Zhuhai and Dean of Phoenix School; Qiu Yue, Deputy Director of the International Office; He Jiangkun, Deputy Dean of Phoenix School and all the staff members of Phoenix School were present, facilitating the international students' registration process at Phoenix School in Building 14 of Yuehua Garden. With the help of the teachers and volunteers, the students registered and checked in at Phoenix Lounge, and signed the Dormitory Occupancy Commitment and the Initiative of Common Life Behavior.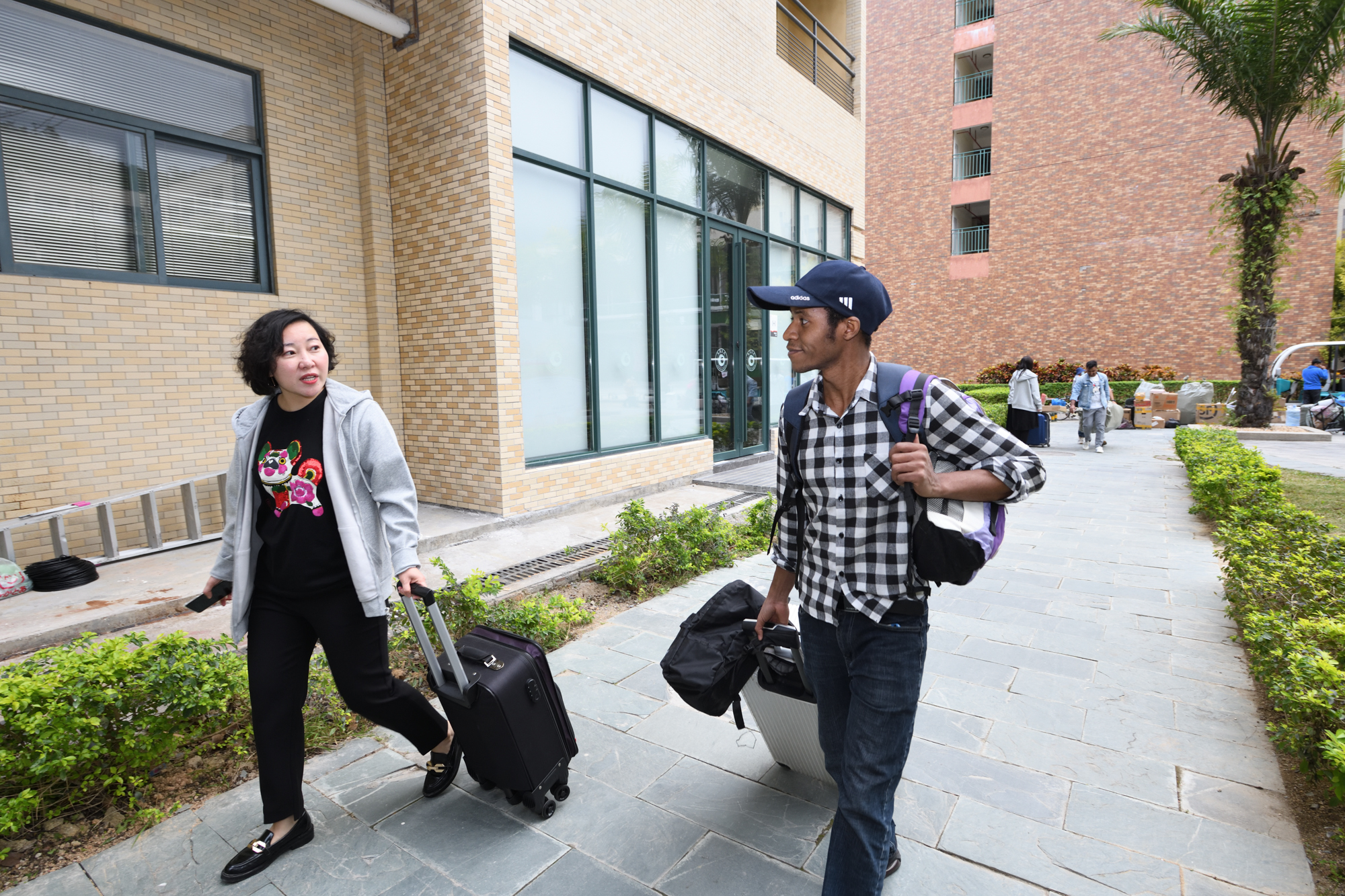 To welcome the international students, Phoenix School has accomplished a complete renovation and upgrade . On the ground floor, "Phoenix Lounge" has been created, furnished with a projector, conference tables, small round tables, sofas and couches, high chairs and other furnishings, aiming to provide a warm and comfortable space for students to study, relax and socialize. The second to sixth floors of the school are standard twin rooms,served as dormitories, furnished with practical and user-friendly facilities. Multi-functional activity rooms are set on each floor from the second to the sixth floors, so that the students can read, interact, unwind or even have seminars. In the allocation of the rooms, the cultural characteristics and living habits of the students are taken into account.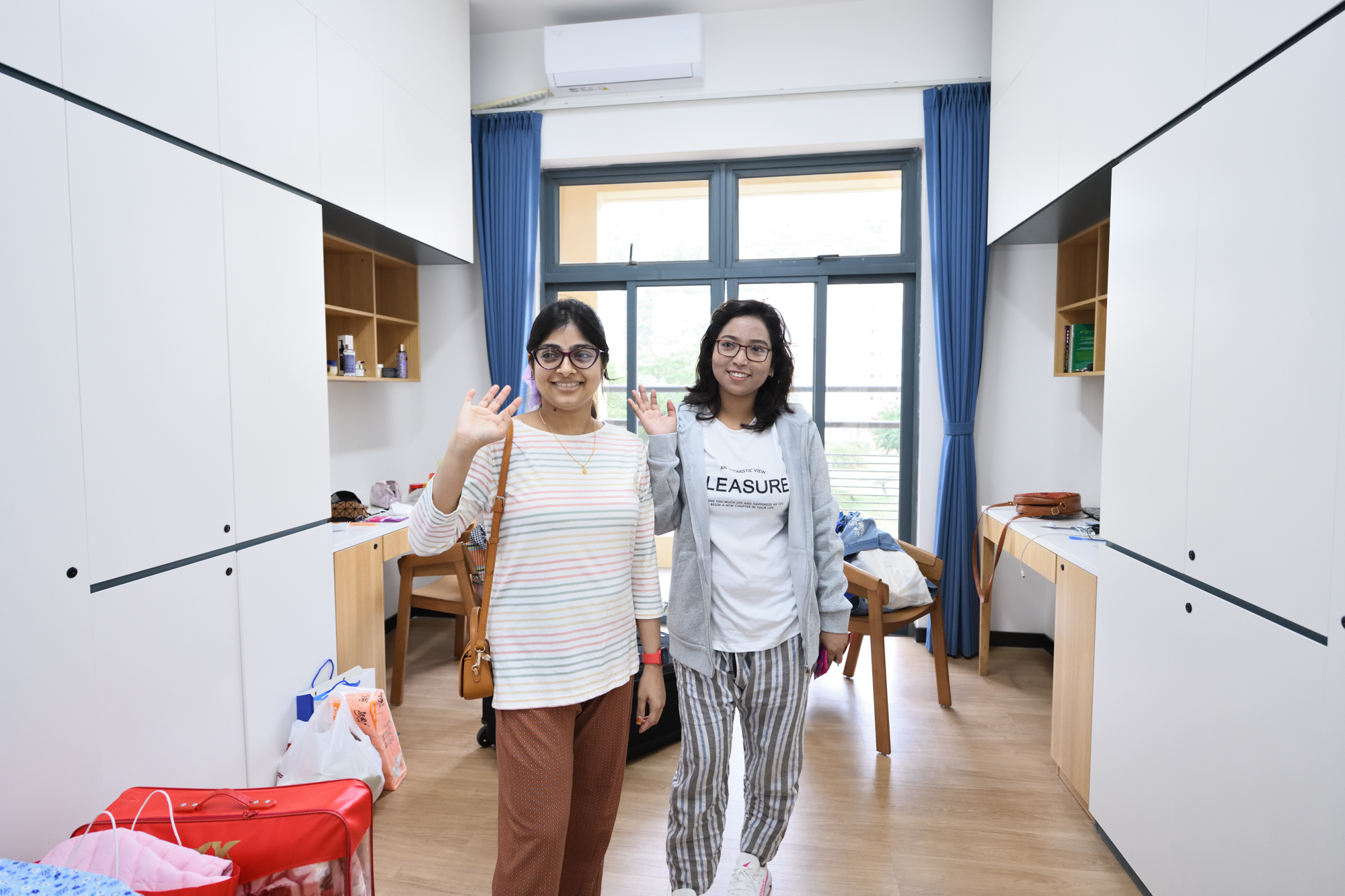 Phoenix School hopes the superb facilities and comfortable living environment will help international students better adapt to their study life in Zhuhai and better integrate into the big family of BNU Zhuhai.
The international students expressed their gratitude to all the staff of Phoenix School and volunteers for being so kind to help them get accommodated and settle down on campus.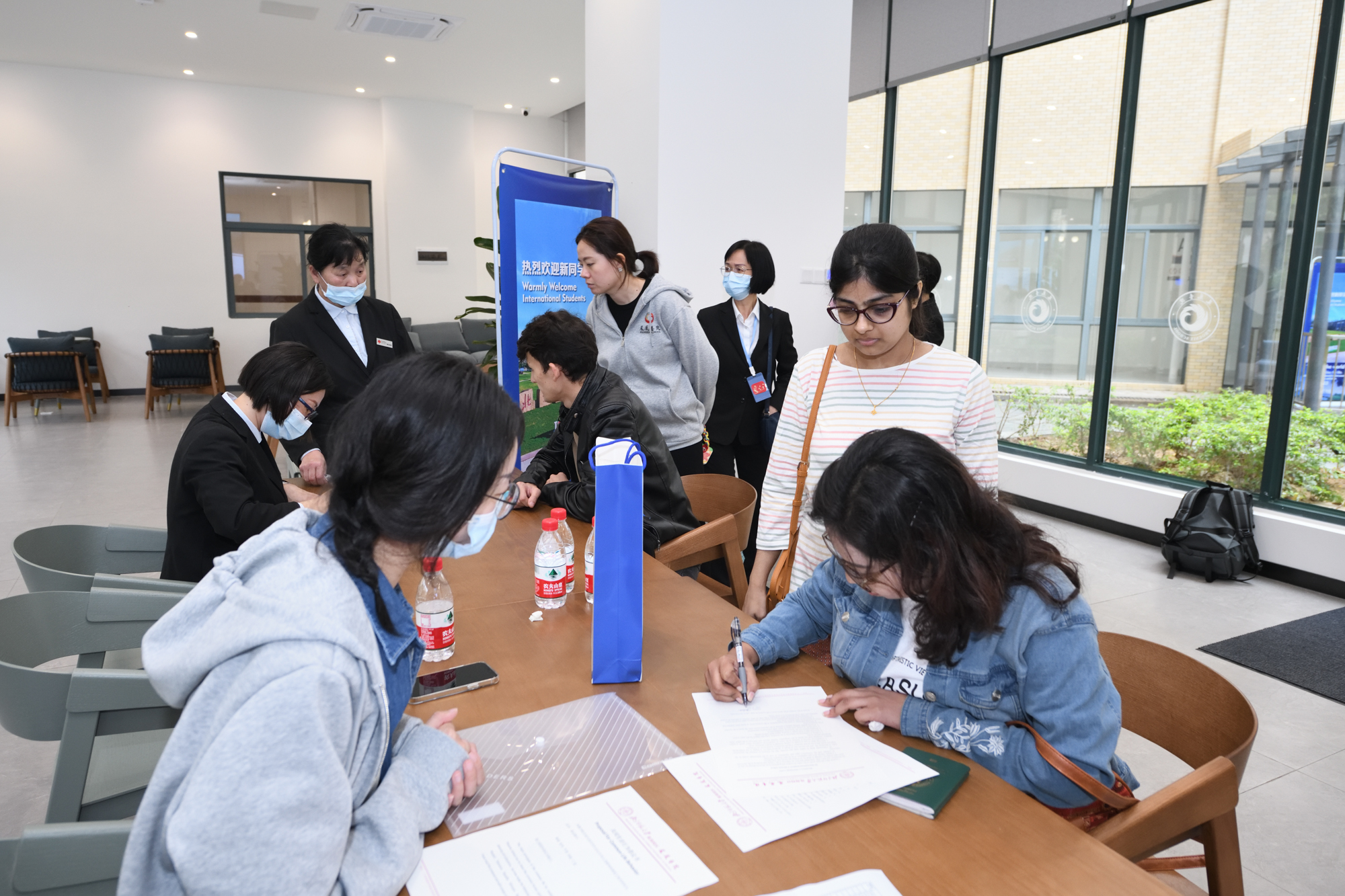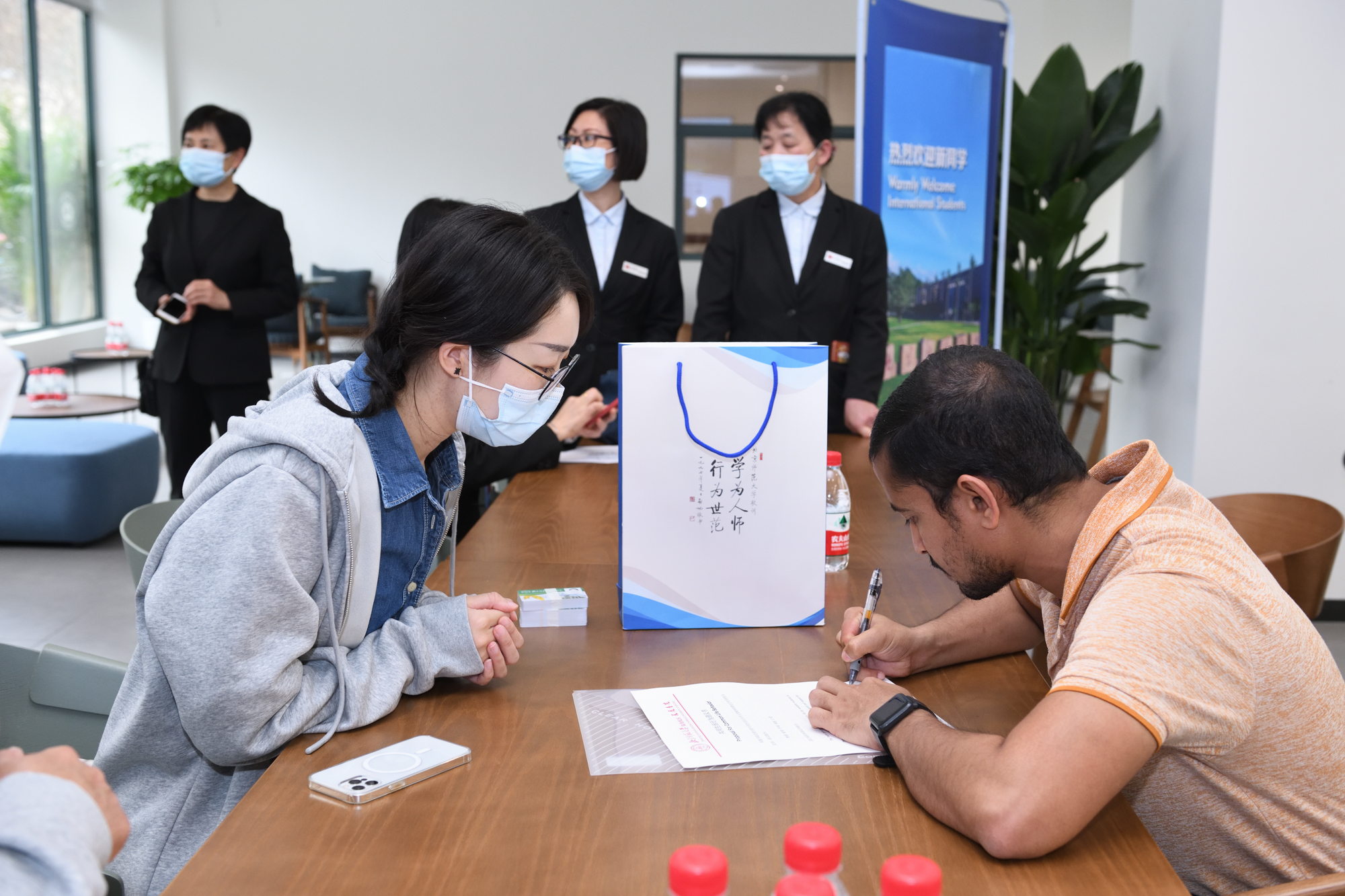 The teachers expressed their best wishes to the international students in starting a new chapter of pursuing dreams and creating a brighter future together at BNU Zhuhai.