Recently, 2020 Global Natural Disaster Assessment report (English version) was officially published on the Prevention Web of United Nations Office for Disaster Risk Reduction . It was jointly compiled by Academy of Disaster Reduction and Emergency Management (ADREM), Ministry of Emergency Management- Ministry of Education, National Disaster Reduction Center of China, International Federation of Red Cross and Red Crescent Societies.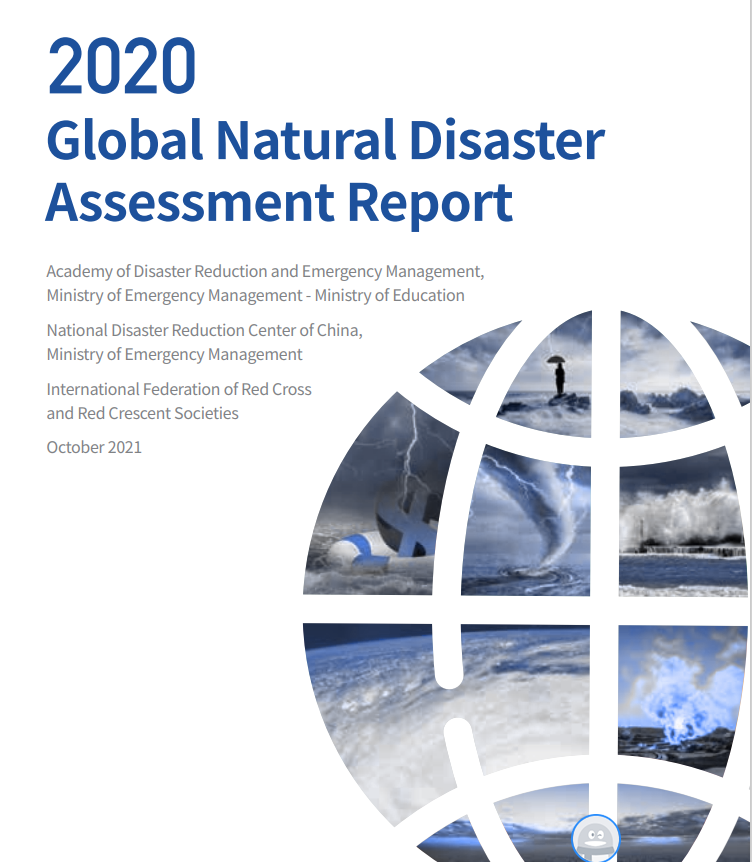 The assessment report includes a general report and special ones. The former contains an overview, characteristics and patterns of global natural disasters in 2020 as well as comparison of natural disasters between China and the rest of the world in 2020 ; the latter, however, focuses on natural disasters in China in 2020, new findings through statistical analysis of floods globally and cases of floods in China in 2020. Compared to the yearly average over the last 30 years (1990-2019), this report finds that the occurrence and intensity of global disasters were generally at a lower level in 2020. Major natural disasters in 2020 were 4% less in frequency, 73% lower in deaths, 50% less in the population affected and 29% more in direct economic losses.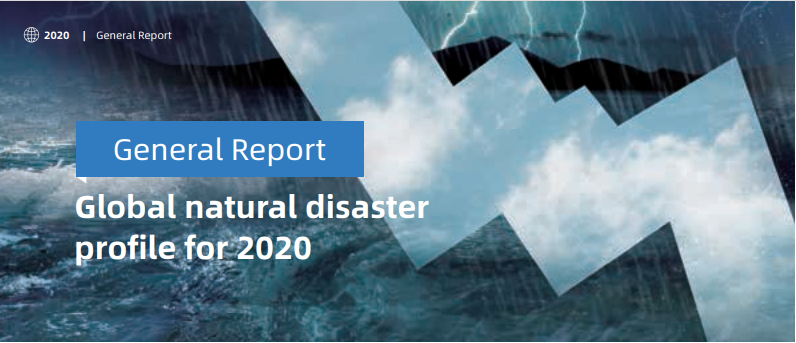 Compilation of the assessment report is organized by Dr. Yang Saini from School of National Safety and Emergency Management, BNU, ADREM and the State Key Laboratory of Earth Surface Processes and Ecology Resources. It is also fully supported by relative industry, international organizations, China's social organizations, universities and institutes to access to Global Disaster Database (Chinese version) and disaster data collected from home and abroad and from certain insurance companies.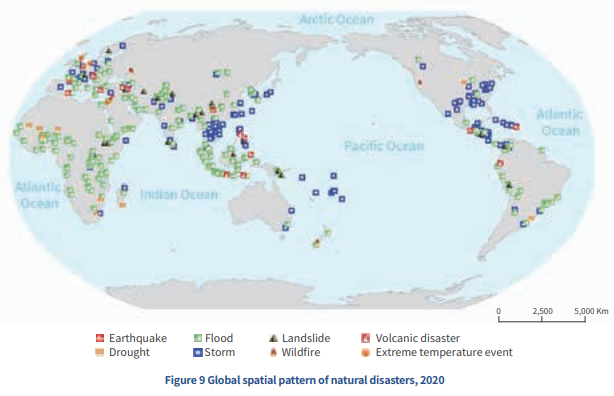 The report will play a role in improving China's disaster risk management system, providing authoritative data on global natural disasters for the world and contributing to the international disaster prevention and reduction.
2020 Global Natural Disaster Assessment report (English version) can be found on https://www.preventionweb.net/publication/2020-global-natural-disaster-assessment-report.

Chinese version of the report can be downloaded on www.gddat.cn.