As soon as the current round of COVID-19 began to spread, Beijing Normal University immediately set up a coordination center and assembled a specialized team for epidemic prevention and control. Leadership of Belt and Road School (BRS) attached great importance to fighting the epidemic and organized a temporary working group to provide active response and assistance to the university in relevant deployment.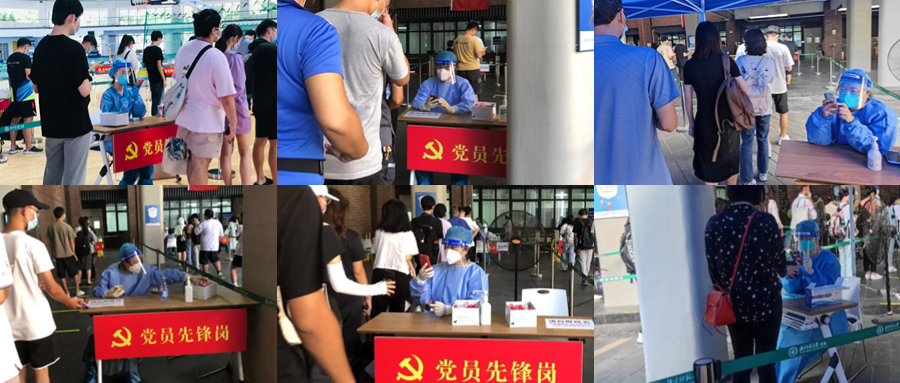 The party branch of BRS led by example and organized party members to voluntarily work in the anti-epidemic frontline to maintain faculty and students' safety and health and help with normal operations on campus.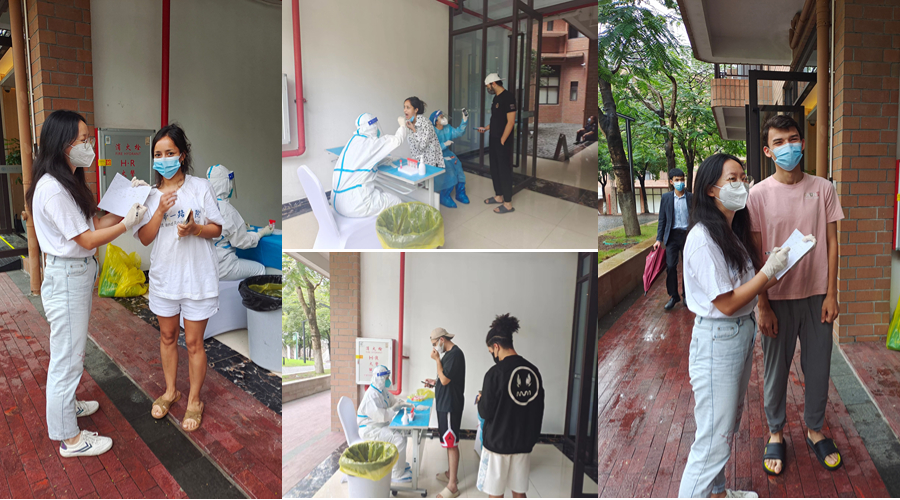 As an international college, BRS quickly set up a team for handling relevant foreign staff and students' affairs to ensure their equal access to services and the thorough implementation of anti-epidemic measures.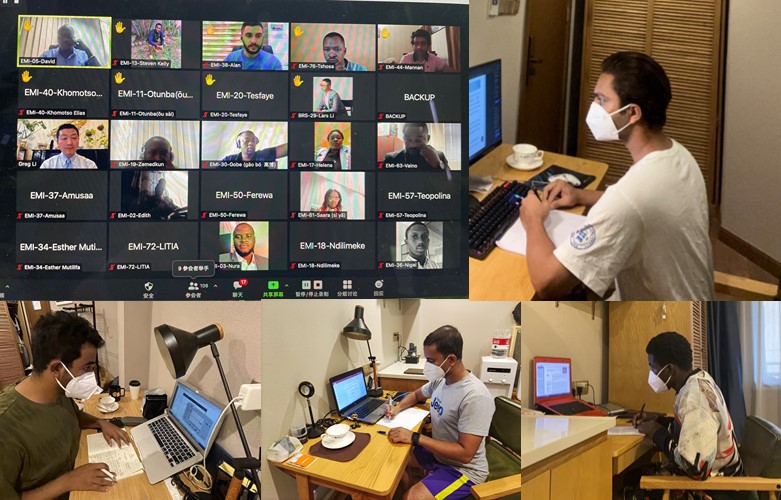 The team arranged specialized personnel working in overseas students' dormitories to care for the students' basic living needs and help them adapt to the environment and better communicate. Meanwhile, they also helped foreign faculty members to maintain safety and good health as well as ensured their teaching activities being carried out smoothly.
As this round of epidemic broke out unexpectedly, the team members have been working hard to answer the students' questions about anti-epidemic policies, register their nucleic acid testing, and report their daily health status. Despite insufficient resources and manpower, the team members spared no effort to solve the students' problems in life and study and to provide them psychological counseling. BRS also showed genuine care in preparing halal food for Muslim students, considering their different religious background and dietary habit.
During epidemic, BRS carried out online teaching, with faculty members teaching from home, and overseas students learning in dormitories. The students actively cooperated and supported the anti-epidemic policies and implemented relevant requirements thoroughly.
In this combat against COVID-19, BRS faculty members and students built a bridge of mutual understanding with wisdom, patience, and good communication and demonstrated the spirit of responsibility and dedication.They pulled together in times of trouble and united as one to fight the epidemic and guard the campus.