The Secretariat of The Stockholm Convention of the United Nations Environment Programme (UNEP) organized a working meeting of the Group of Experts on "Best Available Techniques and Best Environmental Practices (BAT&BEP)" in Geneva, Switzerland, from 11 to 13, October 2022. Professor Yu Gang from China and other experts from more than 10 countries, including Bulgaria, Germany, Costa Rica, Canada, Kenya, Morocco, Thailand, as well as nearly 20 people from the Convention Secretariat and NGO attended the meeting.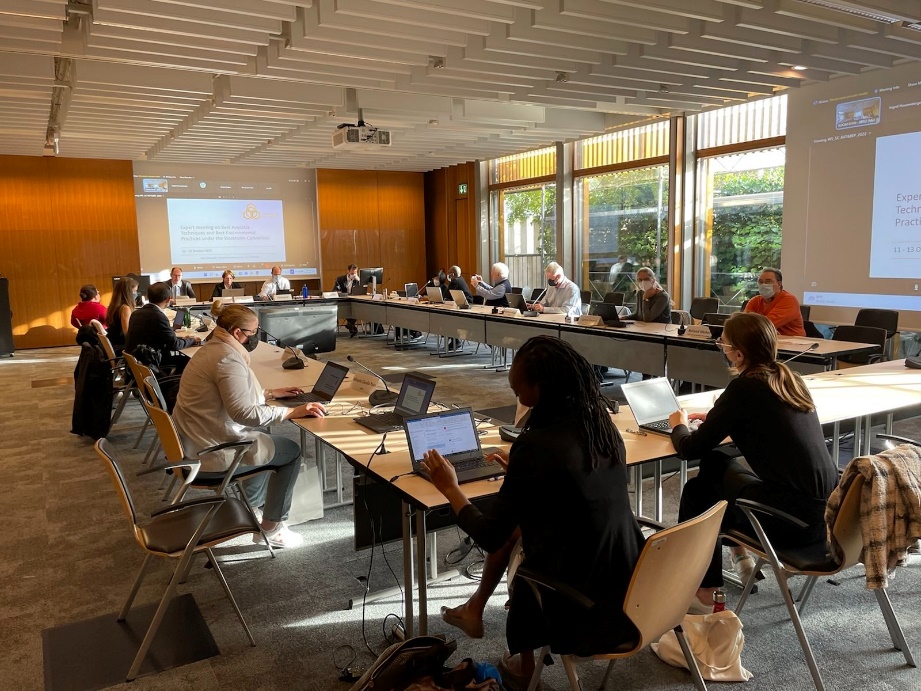 BAT & BEP expert group meeting scene
(From Convention Secretariat)
The staff of the Secretariat of The Stockholm Convention briefly introduced the arrangements for the work of the Expert Group at the Tenth Conference of the Parties and the progress made since the 2021 Expert Group meeting.The experts who participated in the meeting discussed the present situation and updating of the list of unintended POPs (Persistent Organic Pollutants). Updated guidelines of BAT & BEPfor controlled sources in Annex C such as pulp and papermaking, room heating and burning, low-temperature simmering of waste copper cable recycling, textile and leather dyeing and finishing, and waste vehicle crushingwere also discussed. In addition, they also talked about progress in the development of guidelines for the identification and management of POPs contaminated sites and the development of BAT & BEP guidelines for controlled substances in Annex A or B such as SCCPs (Short Chain Chlorinated Paraffins). The expert group also focused on the preparation of documentation for submission to the 11th Conference of the Parties to The Stockholm Convention in May 2023 and developed a corresponding work plan.
Group photo of the BAT & BEP expert group meeting
(From Convention Secretariat)