On September 5th, 2021, Phoenix Valley welcomed five new international students of the Belt and Road School (BRS).
On the early morning of September 5, the directors, teachers and staff of the International Office, Phoenix School and Belt and Road School welcomed the international students in the registration booth. With the help of staff from the International Office, students completed their registration and received a welcome package from leaders of BNU Zhuhai. They also took photos together in front of the display board of the Phoenix School and signed their names on it. All International students expressed their excitement of being a new member of BNU Zhuhai.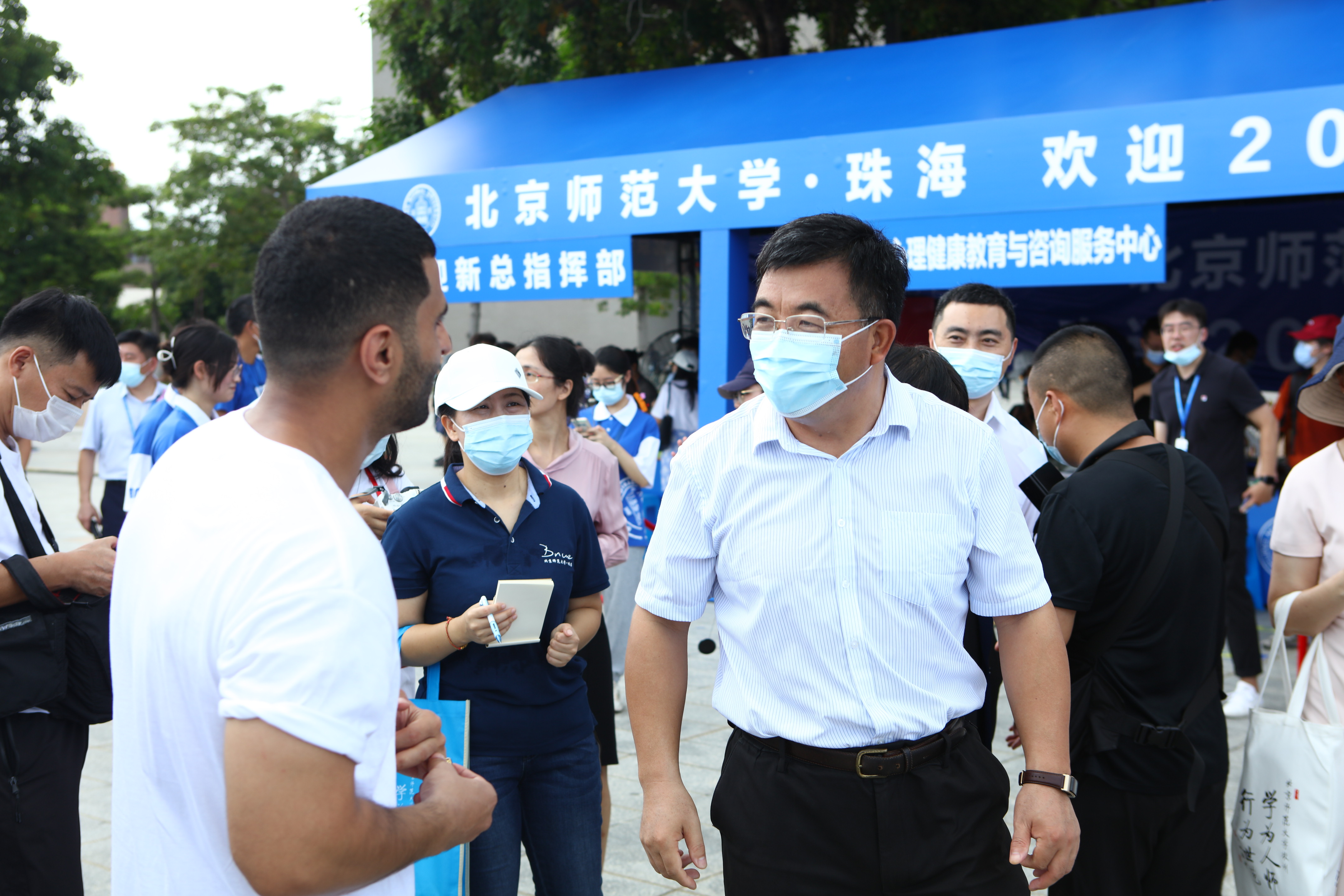 In 2021, 73 international students from 23 countries in total were enrolled by BNU Zhuhai, including 13 undergraduate students majoring in Teaching Chinese to Speakers of Other Languages and 60 postgraduate students of BRS, 44 of whom are MBA students and the other 16 are MPA students.
After the registration, with the guide of teachers and staff from the International Office, Phoenix School and Belt and Road School, students joined a Campus Discovery Tour and took part in "Here I am" Campus Photographing and "Hello BNU Zhuhai" activities. The beautiful scenery and cultural atmosphere of the campus gave students deep impressions and great memories.
The International Office, Belt and Road School and Phoenix College worked together to develop a 'Golden Triangle' service model of foreign affairs, teaching affairs and student affairs. In the orientation process, the office, school and college collaborated actively, setting the direction, discussing with each other, focusing on details, and integrating resources efficiently to make sure of the smooth enrollment of international students and provide them with all-round and considerate services.
Meanwhile, in cooperation with the welcoming activities of BNU Zhuhai, the International Office organized six special activities for international students including "Here I am" Campus Photographing, "A Campus Discovery Tour," "My First Week at BNU Zhuhai," "Hello, BNU Zhuhai," "BNU Zhuhai - First Impression" and "A Guide for New International Students." Various activities will enable international students to have a glance of the unique natural scenery and charm of BNU Zhuhai, promoting them to integrate into the dynamic campus culture, and enhancing their understanding and love of BNU Zhuhai as well as China.