The annual application season has ended, are you curious and excited about Zhuhai campus? Next, follow my footsteps and let us get to know the campus together!

Beijing Normal University at Zhuhai is located at 18 Jinfeng Road, Tangjiawan, Xiangzhou District, Zhuhai City, Guangdong Province, covering an area of 5,000 mu (333 acres). The main buildings and areas include Lijiao Building, Track-and-Field Playground, swimming pools, Liyun Building, library, Haihua Garden, Yanhua Garden, Lize Building, Muduo Building, etc.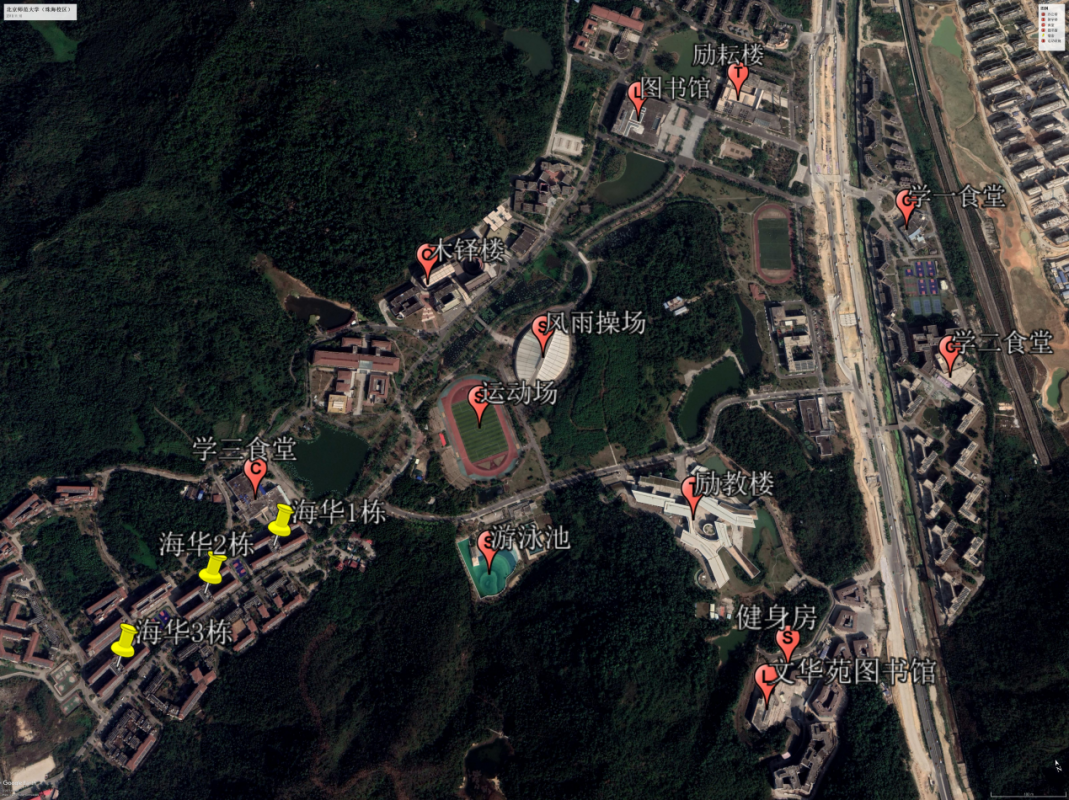 Bring along this virtual tour map of the campus and follow me to start our campus tour! If you know our route, you may have a better idea!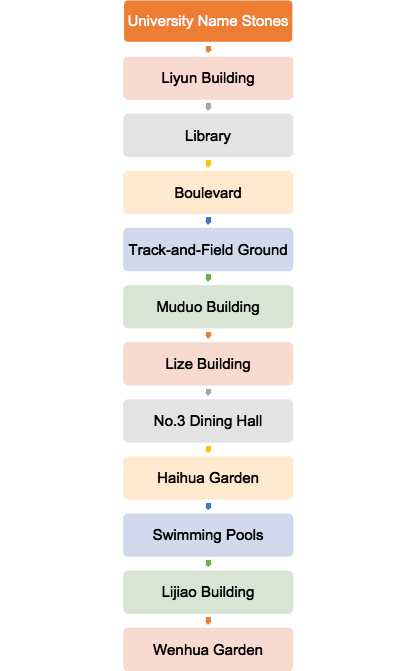 Stop 1: University Name Stones

The first stop is the University Name Stones. Our campus presents an open view, so when you see stones with "Beijing Normal University," there you are at the gate of our university!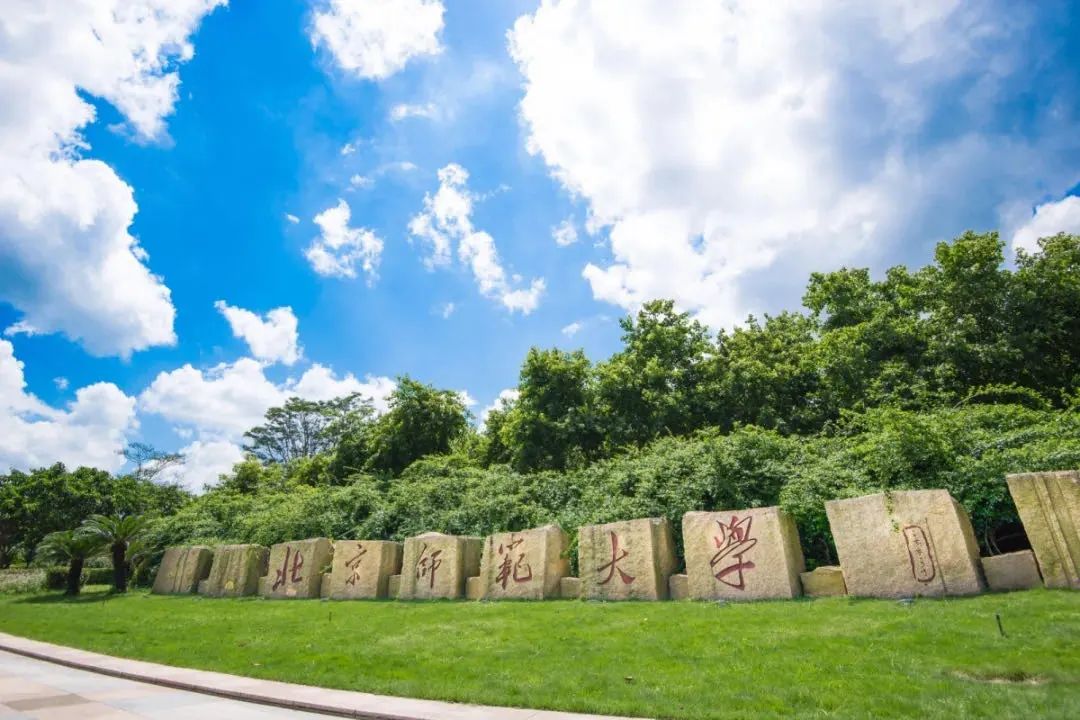 Stop 2: Liyun Building
The word "Liyun" is taken after the name of the study room of Mr. Chen Yuan, the former president of Beijing Normal University and a famous historian and bibliographer — "Liyun Study." "Liyun" means "working diligently." The Beijing campus of BNU named its buildings and roads after "Liyun," so the Liyun Building of the Zhuhai Campus follows the name of the Beijing campus to express the expectations of president Chen Yuan for BNU students.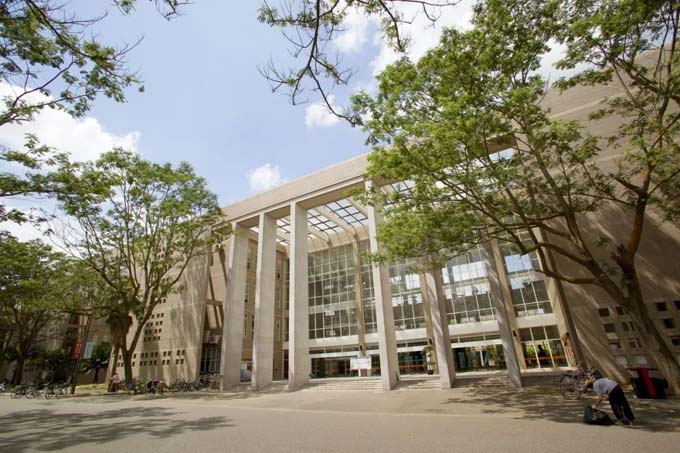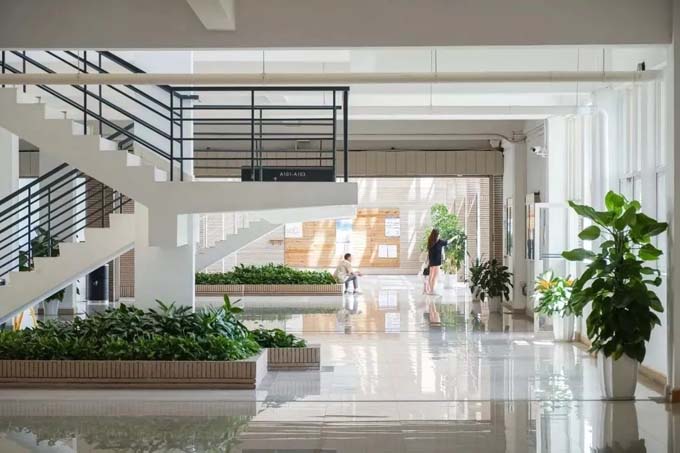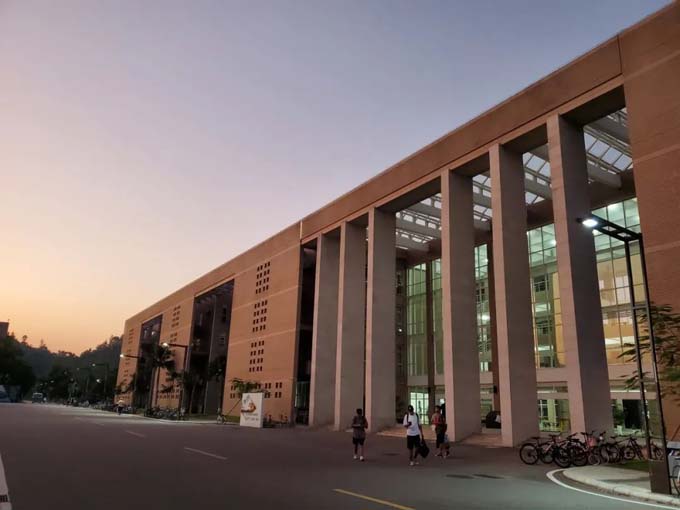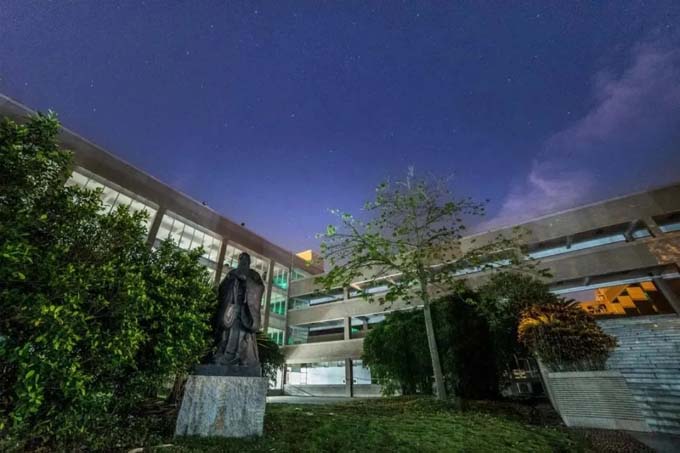 Stop 3: Library
The university library has an excellent environment, with a total construction area of 34,000 square meters, a collection of more than 1.1 million Chinese and foreign language paper books, more than 800,000 electronic books, more than 2,000 Chinese and foreign language newspapers and periodicals, 45 Chinese and foreign language databases, 7 printed literature reading rooms, 1 multimedia reading room, 5 seminar rooms, 1 audiovisual seminar room, and 16 leisure academic seminar areas, with 3,500 reading seats. The library provides readers with borrowing, reading, audiovisual, internet access, information retrieval and various technical services, and the computers and audiovisual equipment are all open to readers for free, providing a good environment for academic research and study seminars for teachers and students.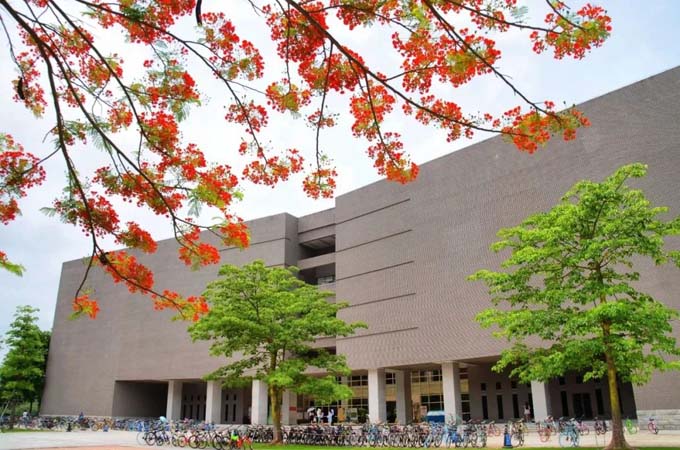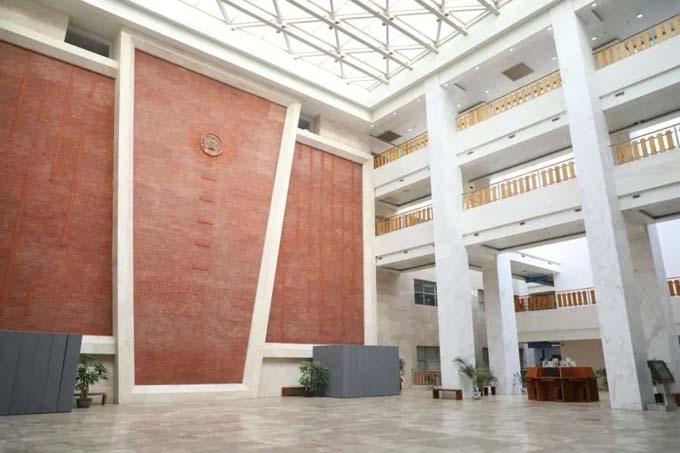 Stop 4: Boulevard
The fourth stop comes to the boulevard, which is a refreshing corner of Zhuhai campus, located on the shore of Lize Lake. You can go sightseeing by riding a car or taking a stroll.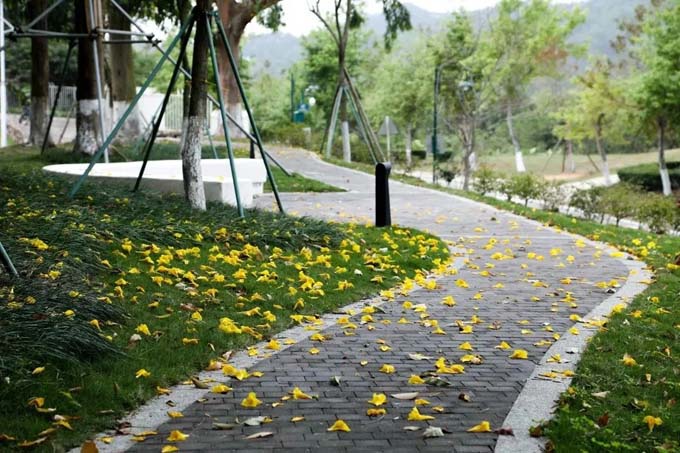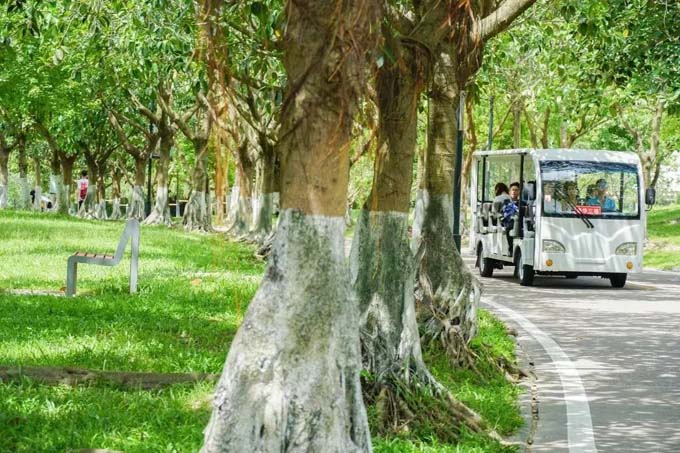 Stop 5: Track-and-Field Playground
The Track-and-Field Playground is an indoor stadium, which is also called "Turtle Shell Stadium" because its outer shape resembles a turtle shell. There are badminton courts, table tennis courts, volleyball courts, basketball courts, and a 300-meter circular track. Daily ball courses are held here, and it is also used for several sports competitions, such as basketball tournaments and badminton tournaments of the Future Education Academy.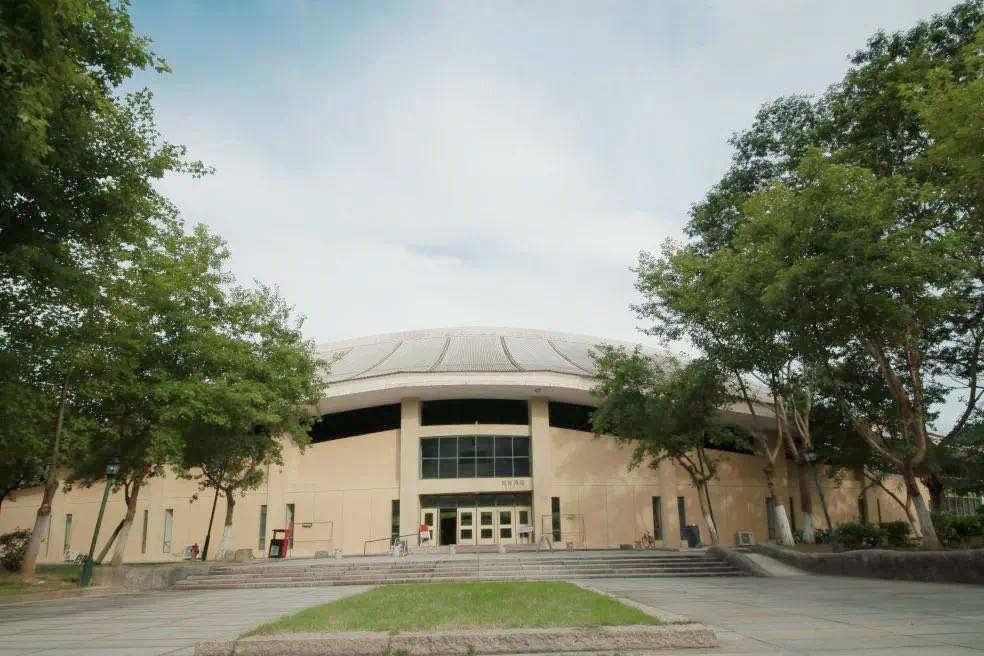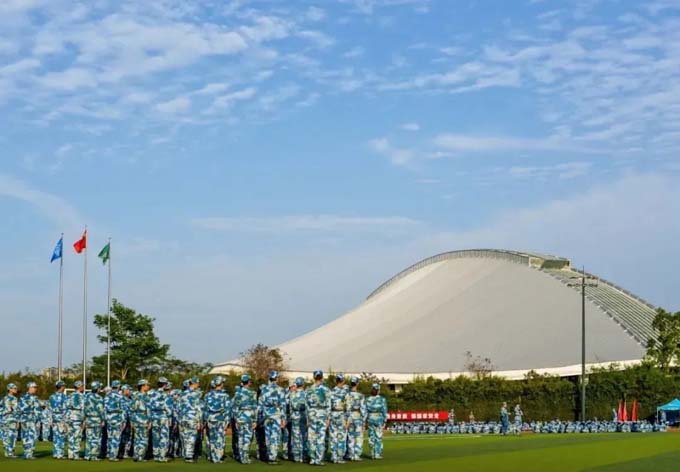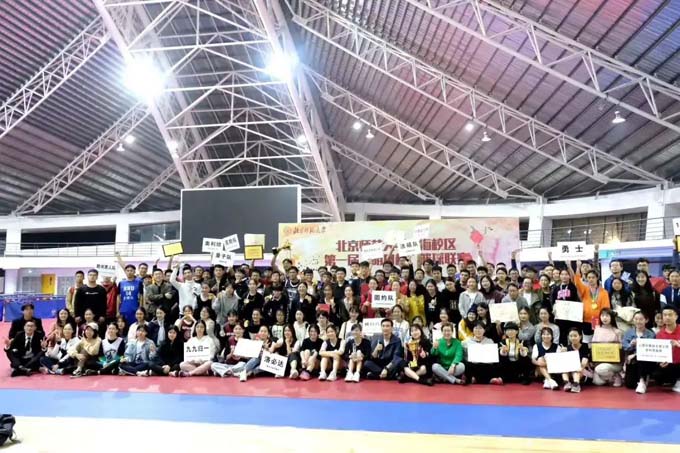 Stop 6: Muduo Building
The Analects of Confucius says: "The world has not followed the Way for a long time, and heaven will take masters as a muduo." "Muduo" is a kind of rattle, which can make a sound, and it also says that "Muduo is used to publicize the policy." Confucius used to describe himself as a muduo, saying that he was sent from heaven to educate the people, so as one of the four comprehensive teaching buildings of BNU, it is named after "Muduo," which means educating the people and students. At the same time, "Muduo" is also the symbol of the university's emblem, which displays the characteristics of BNU.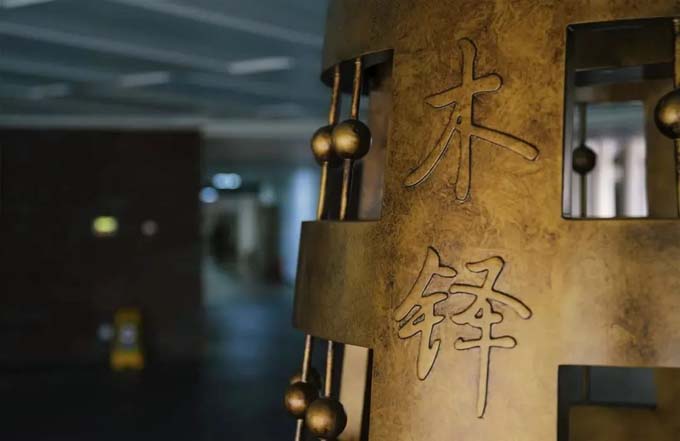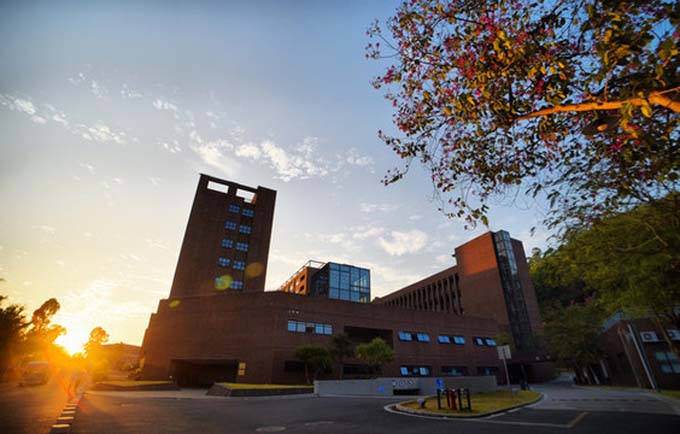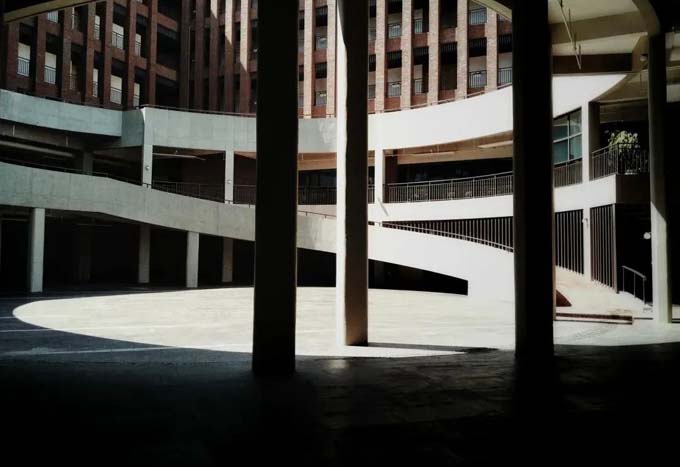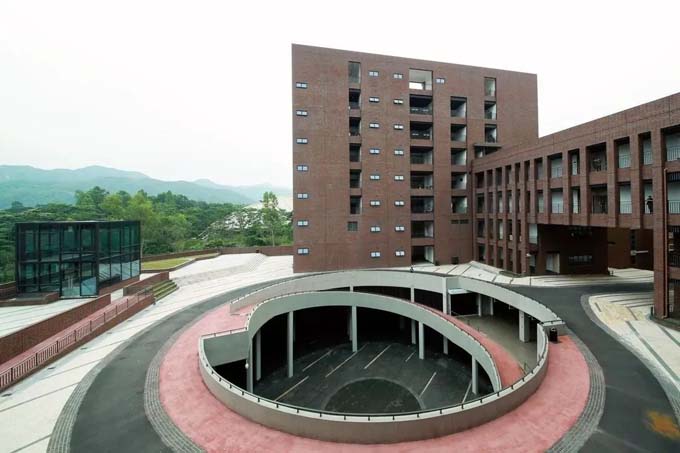 Stop 7: Lize Building and Lize Lake
It is said in the Book of Changes that "Lize, gentlemen discuss with each other." The place for teaching and educating people is called Lize, which cannot be put better. Most of the buildings on Zhuhai campus are named after the roads on the Beijing campus, so the Lize Building corresponds to the Lize Road on the Beijing campus. There is a beautiful lake in front of the building, which is called "Lize Lake," and every morning you can see many students standing by the lake practicing vocalizing and reciting English.
The central lobby at the main entrance leads to the four main sections of the building, with two floors in sections A and B and four floors in sections C and D. There is a vending machine at the lobby for students to buy drinks.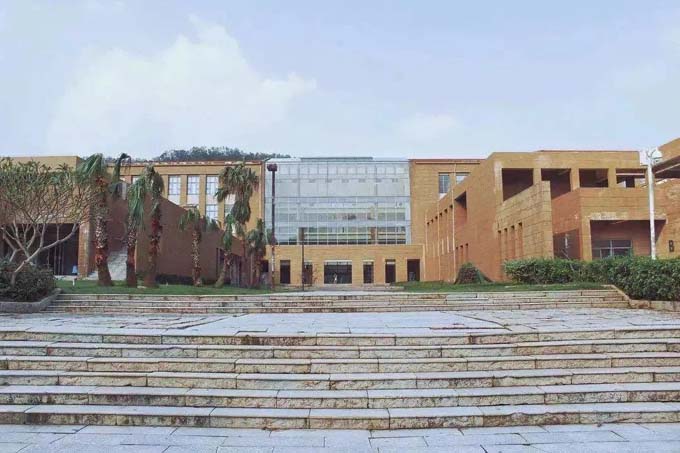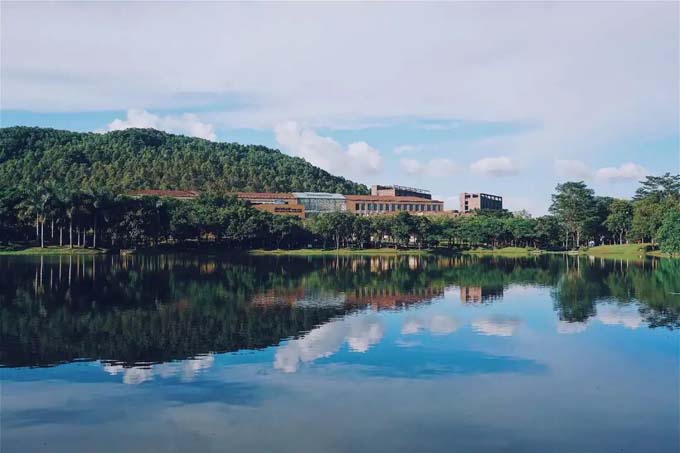 Stop 8: No.3 Dining Hall
The No.3 dining hall is the main dining place for students. From the south to the north, from the east to the west, there are all kinds of cuisines from all over China, and you can try genuine Cantonese cuisines here!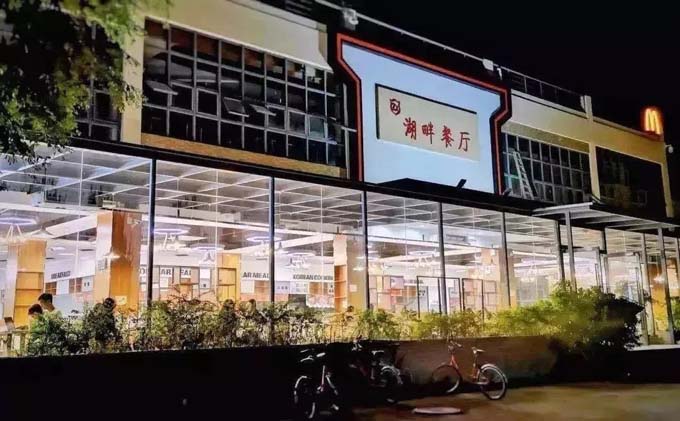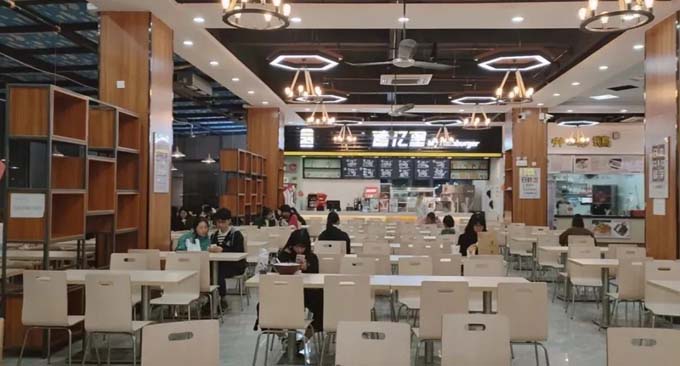 Stop 9: Haihua Garden
Three dormitory buildings in Haihua Garden are living areas for undergraduate students. There are small supermarkets and various restaurants under the dormitory buildings, and there is also a basketball court between each building. It is very convenient for students to live here.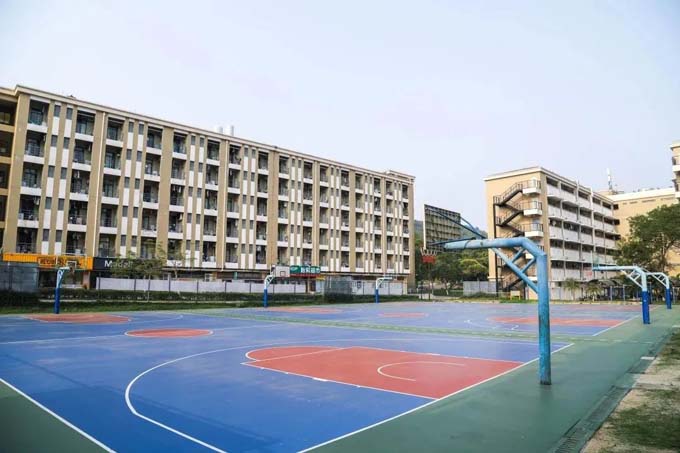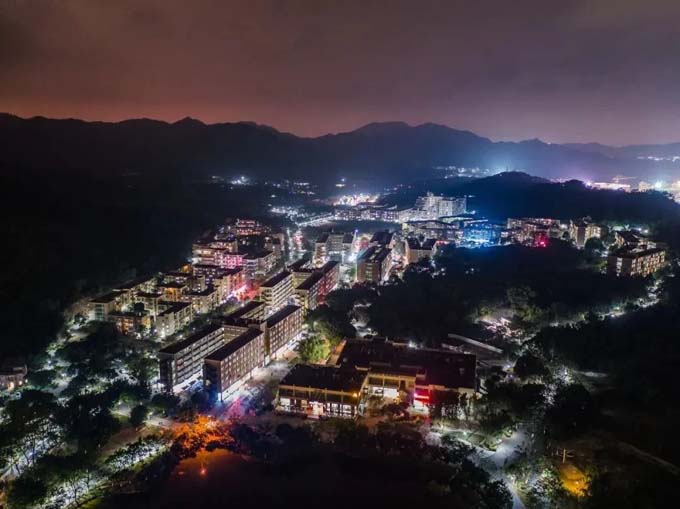 Stop 10: Swimming Pools
The open-air swimming pools on Tiyu Road will give you the coolness of a whole summer!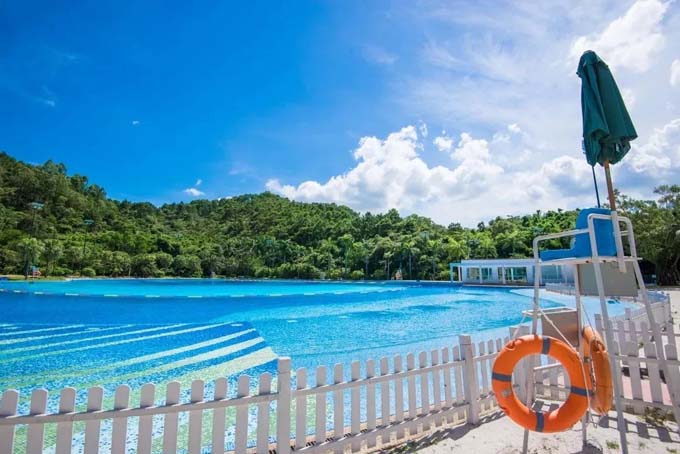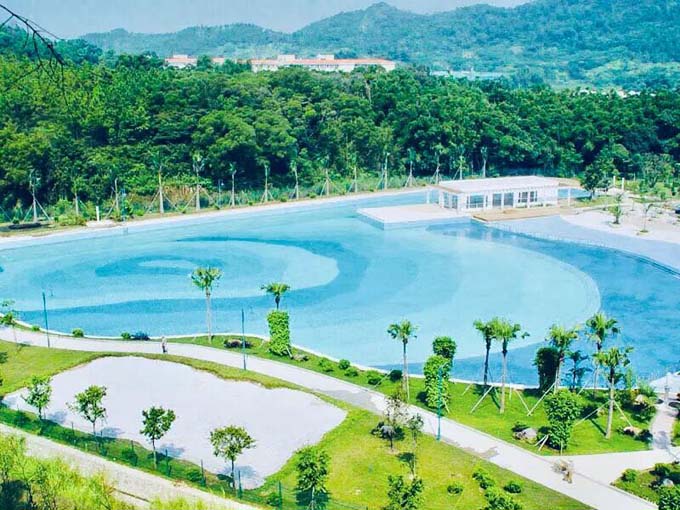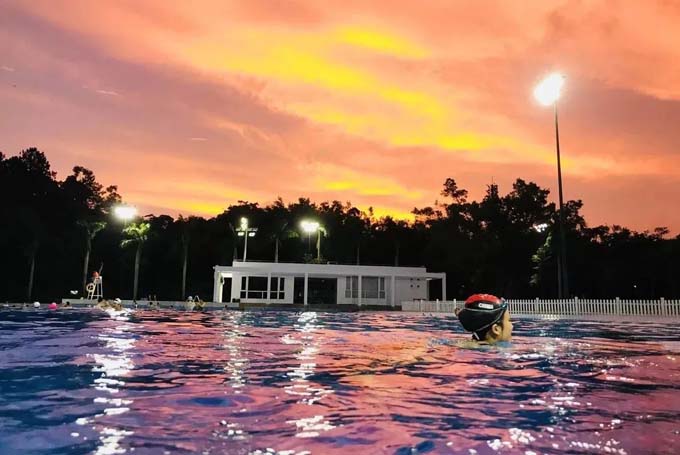 Stop 11: Lijiao Building
The Lijiao Building undertakes the vast majority of teaching and learning activities on campus and is divided into several areas A, B, C, D, E and F, and there are many classrooms as well as faculty offices.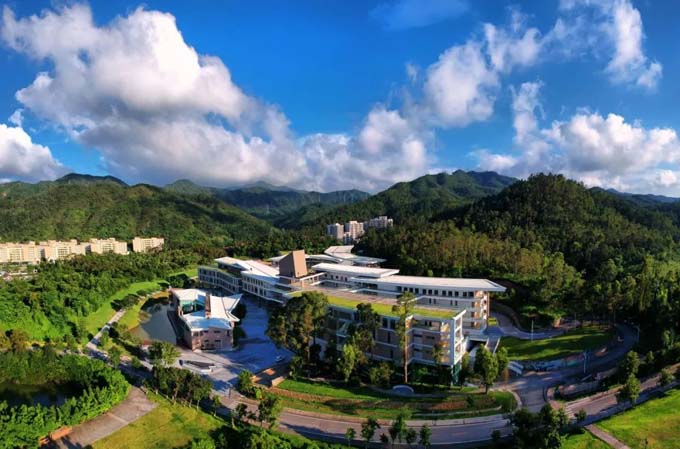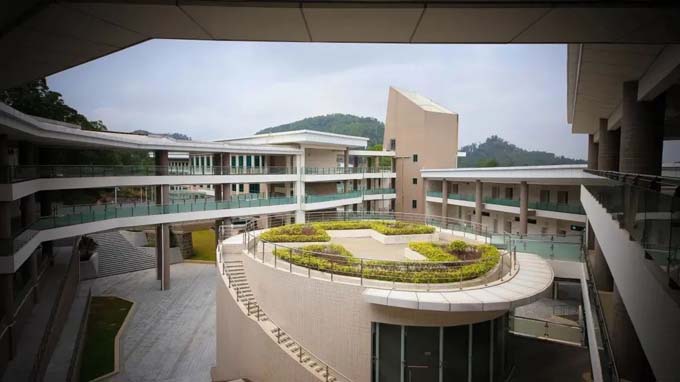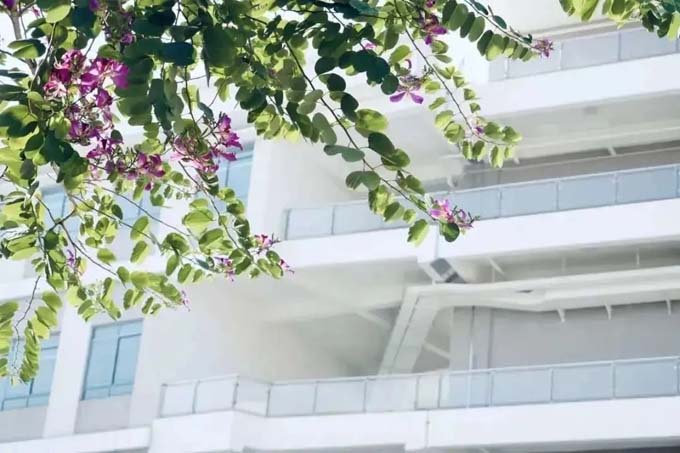 The last stop: Wenhua Garden
Wenhua Garden is the living area for some teachers and students, with a quiet and elegant environment. Anyone who steps here can read a book in the library of Wenhua Garden in the afternoon sun.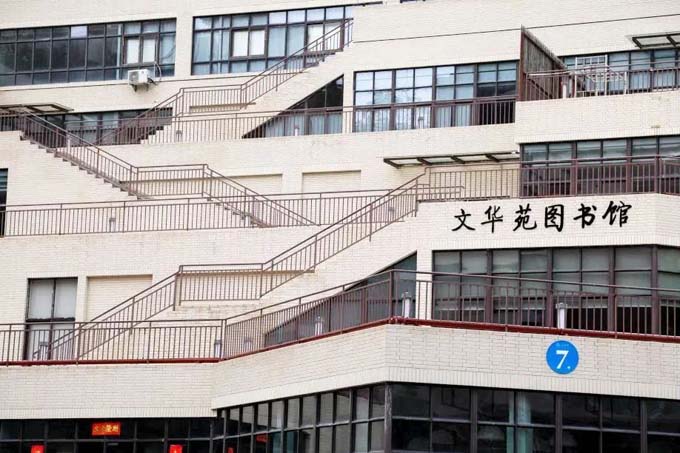 This is the end of today's campus tour. In addition to the buildings we have visited today, the Zhuhai campus has more surprises and unknowns waiting for you to explore!