In order to help international scholars and students trace the history of Guangdong and better integrate into local communities, BNU Zhuhai launched New Year celebration activities themed "Experiencing Guangdong·Visiting Heritages and Reflecting on Today", on December 27th. More than 20 international scholars and students paid a visit to the Museum of Dr. Sun Yat-sen in Zhongshan and Huitong Village in Zhuhai, exploring the residence where this great man had ever lived, experiencing traditional Guangdong culture and jointly welcoming the new year.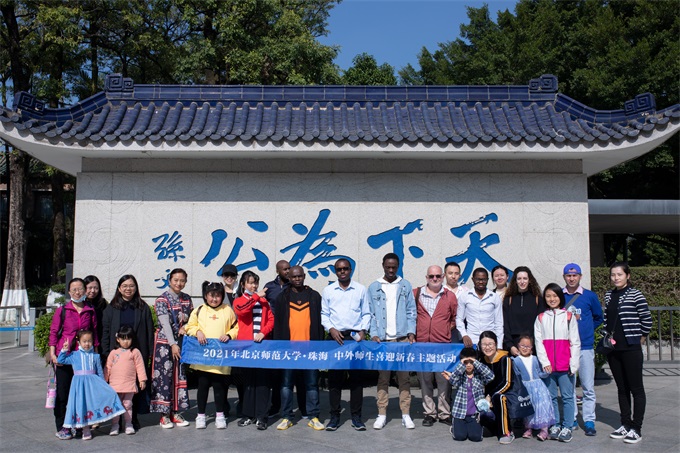 The first stop of the itinerary was the Museum of Dr. Sun Yat-sen, situated in the ancient, quiet, tree-lined alleys, full of historical relics, where international scholars and students had a comprehensive and in-depth understanding of the extraordinary life of Mr. Sun Yat-sen as well as the social and historical background of modern China. The firm will and incredible determination of the great revolutionary pioneer to overcome difficulties through the hard years and to move forward courageously was appreciated by everyone at present.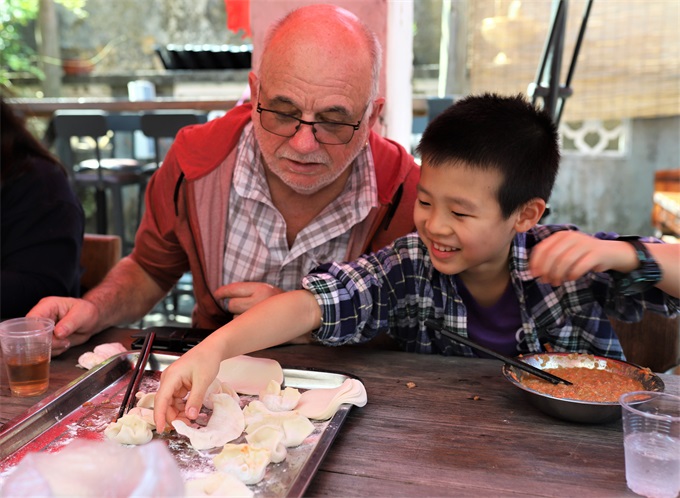 The second stop was Huitong Village in Zhuhai, where scholars and students experienced the custom of traditional Chinese New Year---making dumplings and tasting dumplings. The whole process of making dumplings was full of laughter and interaction. Besides, the typical watch towers, the ancestral halls and folk houses in South China also left a deep impression on everyone.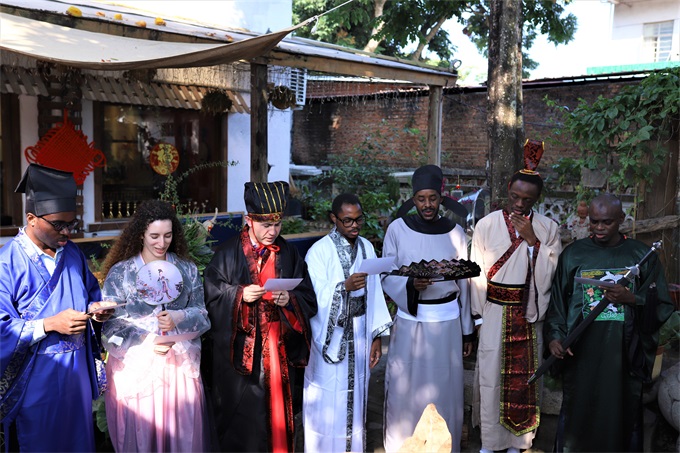 After lunch, international scholars and students had an experience of dressing Hanfu(a traditional clothing of the Han nationality) and learning the etiquette, which is an important part of traditional Chinese culture. Scholars and students first learned the origin and significance of Hanfu, and then the correct way to wear it. Dressed in Hanfu, they performed etiquette of greeting others, and chanted the ancient poem Yuan Ri, by which, international scholars and students had a stronger appreciation of the beauty of Chinese culture.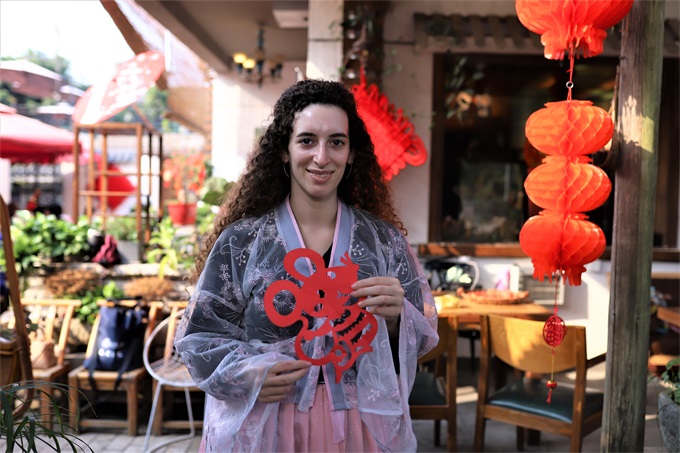 Afterwards, they began to experience paper-cutting, giving people a visual sense of hollowness and artistic enjoyment. Paper-cutting can be seen in many parts of China during the Spring Festival. International scholars and students set out to practice this challenging but interesting traditional Chinese handicraft, and finally admire their work with joy.
2020 is an unusual year. With China's anti-pandemic efforts and achievements known to the rest of the world, International scholars and students marveled at the Chinese government's respect for life and its decisiveness in fighting the pandemic. This activity provided a chance for them to be acquainted with Chinese modern history and to enjoy the charm of traditional Chinese culture, thus, promoting cross-cultural exchanges and further deepening their understanding of China and Chinese people.