On March 28,the International Office held the "Shangsi Festival" celebration activities. About 40 people including international scholars, Chinese and international students as well as staff from the International Office participated in this well-planned and fun-filled event which presented Chinese traditional culture in a comprehensive way.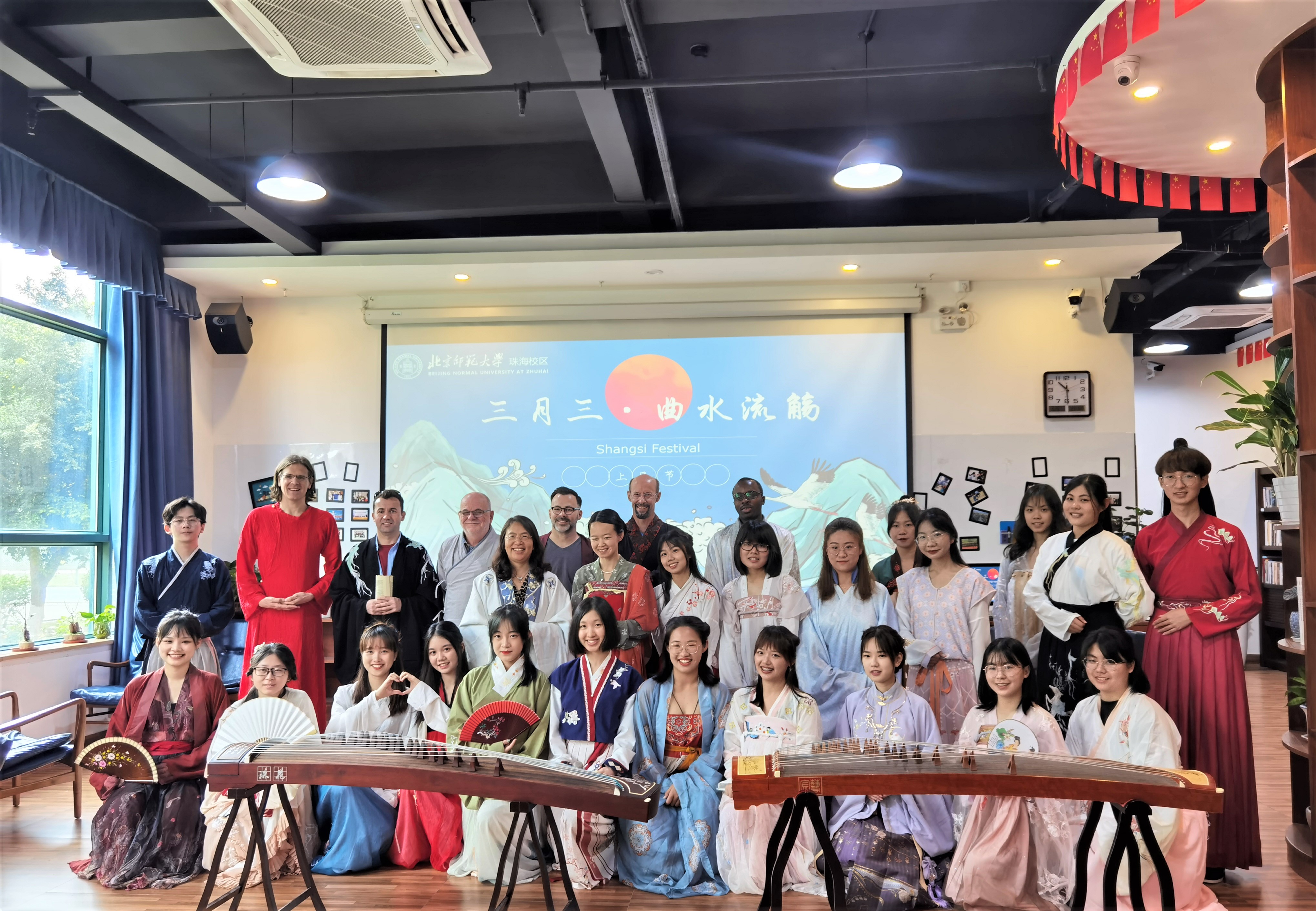 The Shangsi Festival, commonly known as the "March 3"(on the Chinese lunar calendar), is a traditional Chinese folk festival. "曲水流觞(QU SHUI LIU SHANG)"is a celebration activity after the ceremony of the Shangsi Festival, in which people drink water from a winding canal with one wine cup floating on it so as to wash away the ominous. It expresses people's good wishes to drive away the bad luck and also serves as a good way to welcome the spring.
The organizer designed five experiential sessions of Shangsi Festival garden party, including "Embroidery", "Waterfront Banquet", "Gobang", "Flying Flower Order" and "Enjoying Refreshments During Outing", exhibiting traditional culture activities in the form of playlet. All presenters in Hanfu ( the traditional clothing of the Han people) created an immersive tour for the guests, with their lively conversations or elaborate performances.
Shangsi Festival Garden Party
Firstly, the host led the guests to observe embroidery demonstrations. The skillful girl embroidered an elegant image of white gardenia with the needle and thread in her magical hands so that the guests could not help having a try.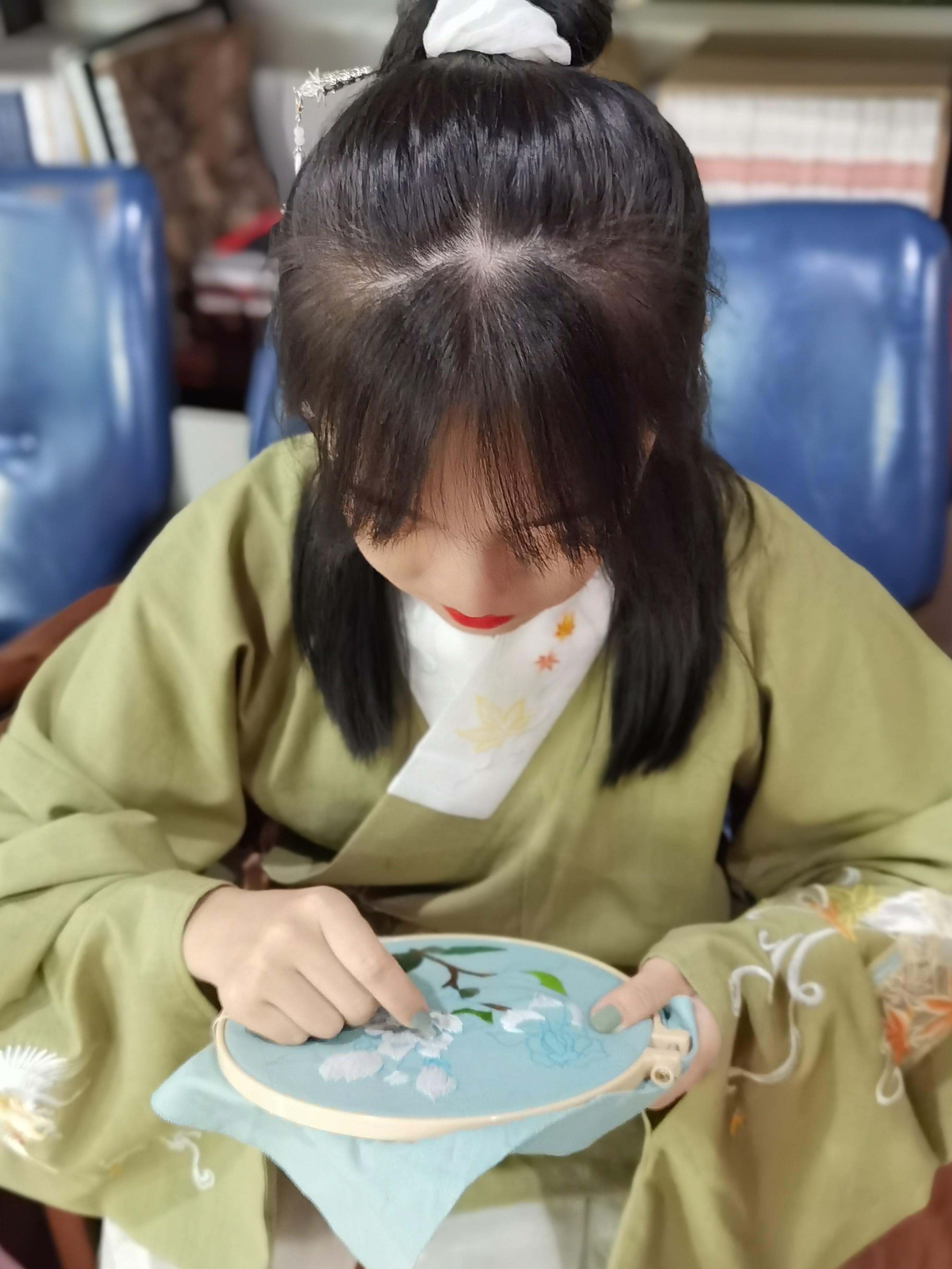 Then, they moved to the "Waterfront Banquet" session. The presenters displayed the tea art performances for the guests and invited them to taste tea, play games and enjoy Chinese traditional dance performances.
The guests later followed the host to the "Gobang" session which attracted the most participants. The presenters explained the rules of Gobang and instructed them to play it. Afterward, the guests experienced the game by themselves.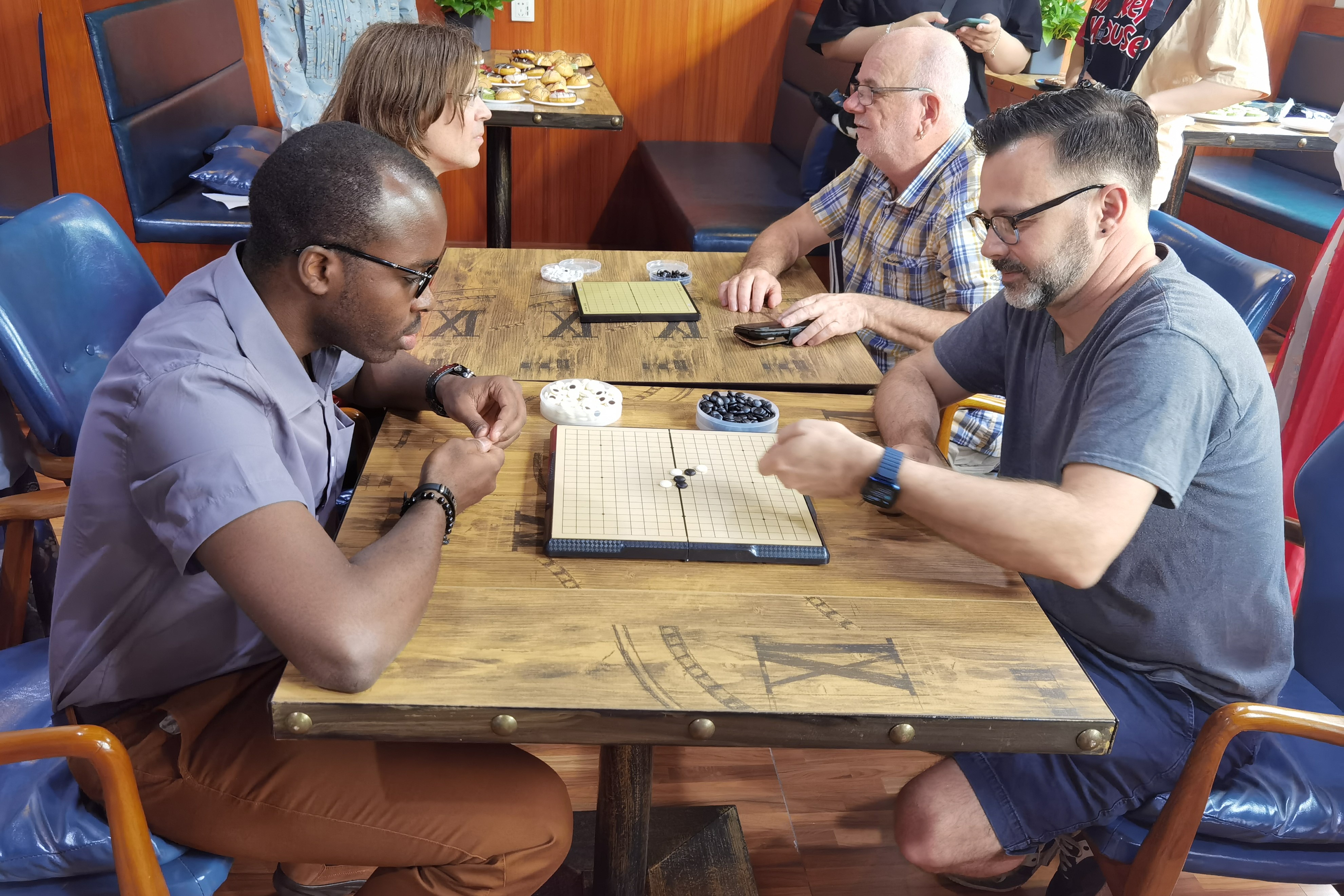 "Flying Flower Order"(reciting a sentence of a poem containing the given character) session was full of pleasure. A performer selected the character "水"(water) and initiated the game. Then all other performers took turns to recite. The one who could not continue would lose the game and be punished to drink a cup of wine. After the recitation, the guests interacted actively and stamped postcards as souvenirs.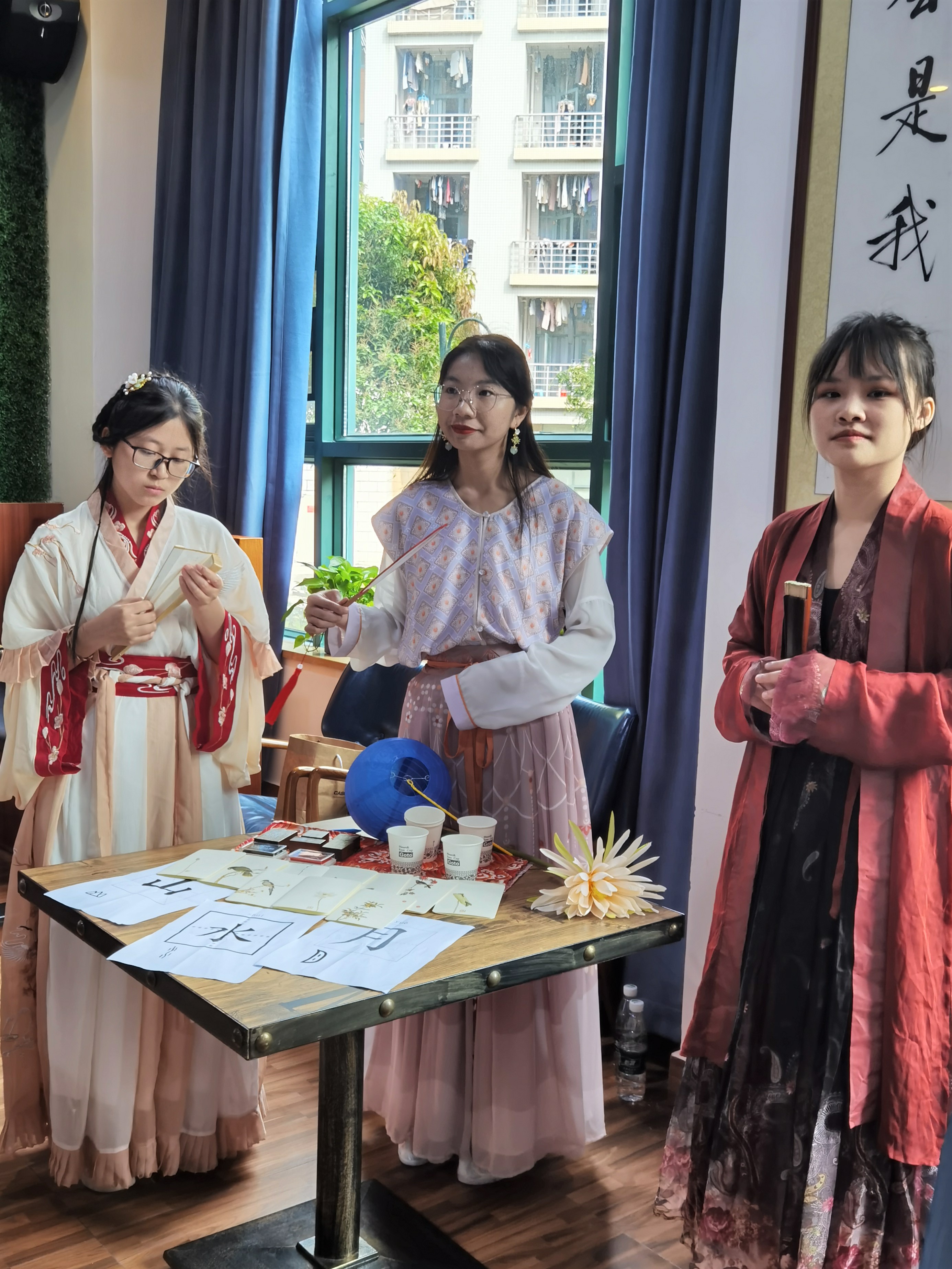 The last session was the "Enjoy Refreshments During Outing", where guests won osmanthus cakes as gifts after playing a game of "Guessing the Customs".
The Folk Music Performance
The performers wearing Hanfu jointly played Fishermen's Song at Sunset and The Butterfly Lovers with folk instruments.
Hanfu Show and Elaboration
Performers wearing Hanfu of different dynasties took turns for a costume parade. Through their unique postures and on-the-spot elaboration, they demonstrated the unique charm of traditional Chinese costumes.
After the presentation, the guests enthusiastically tried on various Hanfu to experience traditional Chinese costume culture. They also tried to play the Chinese zither, learning the charm of traditional Chinese musical instruments.