The International Genetically Engineered Machine Competition (iGEM) ended on Nov. 14. BNUZ-China,a team from Beijing Normal University at Zhuhai (BNU Zhuhai) won the gold medal with the project named "E.Coli Keen Doctor". This is the first time that BNUZ-China participated in the competition, whose team captain was Liu Luxuan, a junior from College of Arts and Sciences. All 19 members of the BNU Zhuhai team were undergraduates from different departments including biology, mathematics, geography, chemistry and economics.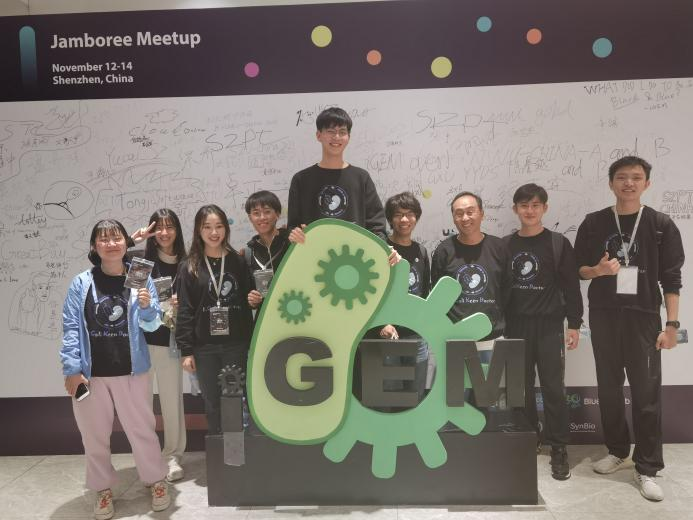 The project of BNUZ-China sees colonization of engineered intestinal bacteria as a way to change the metabolism of tryptophan and a treatment for chronic kidney disease (CKD). CKD is a kind of kidney disease that sees a gradual loss of kidney function within several months or years. Its patients have abnormal kidney structures and functions, which causes suffering for at least three months. CKD has a high incidence rate worldwide and often causes negative effects such as disturbing intestinal flora and metabolites and damaging intestinal barrier function. Intervening the progress of CKD based on the metabolic regulation of intestinal flora and its metabolites has promising prospect and important scientific value.
Through hard work and efforts, under the guidance of many teachers and experts, BNUZ- China reviewed the literature, proposed the project design, constructed vectors, determined genetic expression and mathematical modelling. Moreover, they helped promote the synthetic biology to more people by displaying the project. They clearly demonstrated the creative project through websites and videos, which was commended by all the judges, thus winning the gold medal.
In addition, another team of BNU named BNU-China from Beijing campus of BNU won another gold medal and was nominated for the Best Inclusivity Award. This is the third consecutive year that BNU-China has won a gold medal, the fifth in eight years since the team was established, and the second nomination for a single award. Tutors and students from teams in both south and north campuses of BNU exchanged ideas and made progress together.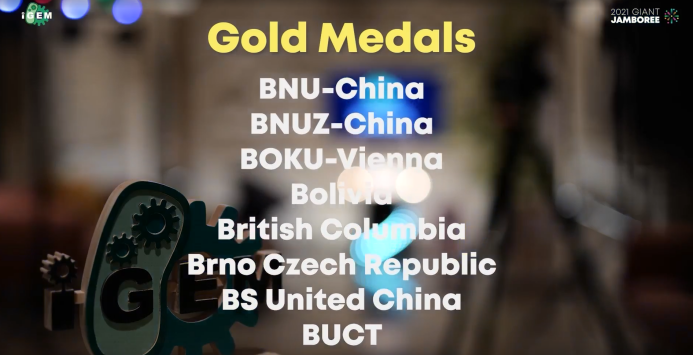 iGEM is a top-notch international academic competition in the field of synthetic biology, launched by Massachusetts Institute of Technology in 2003. It is an international competition focusing on synthetic biology, integrating life sciences, mathematics, engineering, information science, art design and other subjects, which has drawn wide attention and special coverage from academic journals such as Nature, Science, Scientific American, Economists, and media like BBC. iGEM encourages outstanding students around the world to innovate, address social concerns and solve cutting-edge issues through synthetic biology, while striving to create an international community of synthetic biology that will provide a platform for future elites to share ideas. This year, iGEM attracted 352 teams from around the world, including Harvard University, MIT and other top universities.