Recently, the Belt and Road School (BRS)held an online and offline orientation for its 2020 new students. 8 international students on campus, BRS faculty members and staff from the International Office attended the event on site while 36 international students overseas joined the orientation online. Crystal Zhang hosted the event.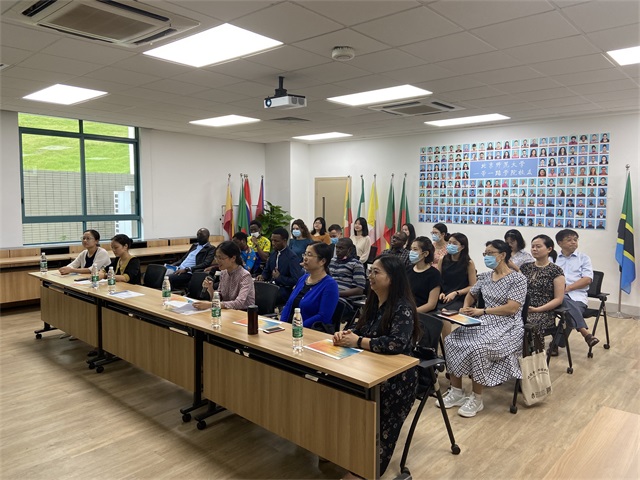 The event was initiated by a welcome speech from Ms. Guo Kanjun, the Director of the International Office, BNU Zhuhai. Afterwards, the host, Crystal Zhang, presented an introductory video of BNU Zhuhai, a video about Khan Imran's registration and his campus tour and a video about Imran's meeting with professor Hu Biliang, the Executive Dean of the Belt and Road School. She also introduced the faculty to students and briefed on the features of the BRS programs and some important rules.
Khan Imran, the representative of 2020 new students, gave a speech about his feelings since registration and also his expectations for the future. He is honored to be a student at the Belt and Road School and hopes to make good use of these two precious years and improve himself in an all-round way.

Many students were invited to share their thoughts and expectations either online or offline. Members of the Class 2019 were eager to share their experiences while those of the Class 2020 were looking forward to their new life at BNU Zhuhai. They interacted actively in a lively atmosphere.